The Facebook Algorithm is the automated computer program that decides who sees what posts and when. It's the source of endless frustration by business owners. Before the algorithm that we know today, when a business posted, many of their fans saw their posts. Since that time, there have been many algorithm changes, causing business posts to see very limited reach. But, don't hate on the Algorithm for not showing your posts to all of your fans. Instead, take a few minutes to get to know the Algorithm. Understanding the Facebook Algorithm will allow you to play by its rules, and maybe even find some organic success on Facebook! A similar dilemma is had by people trying to improve their website's ranking on Google search results. A good way to outperform the competition in this area is to enlist the help of industry professionals, like Victorious, who can help you with all your SEO needs, including off page SEO.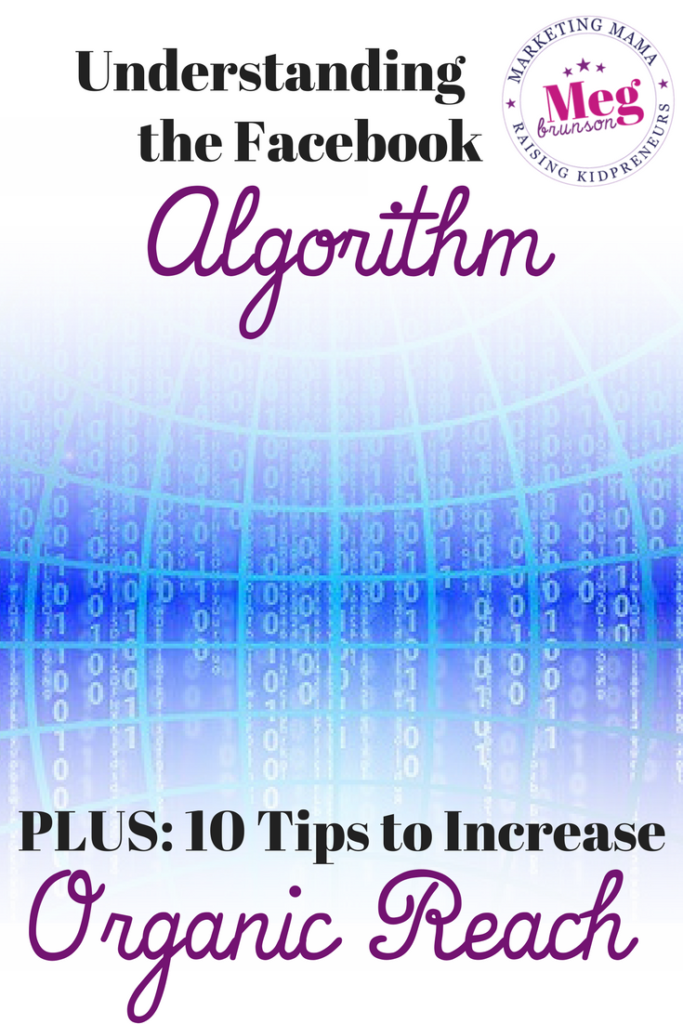 WHY DOES THE FACEBOOK ALGORITHM LIMIT YOUR PAGE'S POSTS?
No, it's NOT because Facebook wants to make money.
Well, sure they do want to make money. They are a business after all. But understanding the reason for the Facebook Algorithm is much bigger than that.
The Importance of the User
Facebook has always been most concerned about the Facebook user. Not business owners, but the average people using the platform. Like any website owner, Facebook wants people to visit their website, and spend a lot of time there. Knowing why people like Facebook helps the company keep it's users happy.
Why People Like Facebook
The average Facebook User visits the platform because they want to see updates, photos, and videos, from their family and friends. Like with any media, people don't come to Facebook for Ads.
The Problem
People are not spending enough time on the platform to see ALL of the content produced by the people/pages/groups they "like." In many cases, there are not enough hours in the day for a user to see all of the content from their network. While it may not be possible to ensure people see ALL the content from their network, Facebook realized that if users spent more time on the site, they could consume more content.
As a business owner you probably face this same issue – how do you get people to spend more time with you (online or in-store)? While the nitty gritty details may vary – at the heart of the issue is a simple solution: ensure the customers have a good experience – it's that simple!
Facebook realized that they needed to get people to spend more time on their platform and that the key to doing that is making sure they are having a positive experience using Facebook.
The Solution (The Facebook Algorithm)
The Facebook Algorithm was developed to determine which content each user wants to see. By weeding out the "undesirable" content, users will find Facebook more enjoyable. This will also likely lead to users spending, even more, time on the platform and increasing the amount of content they can engage with.
HOW THE FACEBOOK ALGORITHM WORKS
Every time a User signs on to Facebook and/or navigates to their home screen, the Algorithm analyzes a series of variables to determine the order of content in your timeline. Below, we'll explore where some of these variables come from:
Origin of the Post
The Algorithm assigns it's the first variable to the equation based on the origin of the post. Preference is given to Personal Profiles, and a "penalty" is assigned to Business Pages. That penalty is due to the fact that users generally care more about content from their friends. It is for this reason that business posts are seen less often than posts from a personal account. At this point, we'll look exclusively at posts originating from a Business Page.
(Note: do NOT attempt to "beat the system" by setting up a Personal Profile for your business. This is against Facebook's Terms of Service and the profile can, and likely will be shut down at some point. You will not want to start from scratch 6 months or a year from now. Read on to discover how to maximize your Page's organic reach.)
User Data
The Facebook Algorithm also analyzes the behavior of each individual user. This means that even if 2 people liked the exact same friends, groups, and pages, they would see different content in their timelines based on their individualized behaviors.
To do this, the Facebook Algorithm is looking at engagement. Engagement includes Page likes, and reactions, comments, and clicks on individual Posts. The Algorithm keeps tabs on each user's Facebook activities during a rolling 28-day period. The more you engage with a Person/Page in a 28-day period, the more posts you will see from that Page/Person. Engagement is also measured from the Business Page's perspective.
Page Data
When a Page creates a post, the algorithm will serve it out to a small number of people. Who it serves the ad to, depends on who has recently interacted with the Page, or other related content. How that small group of people reacts to the post will determine what the algorithm does with the post from here. If they engage with the post (reactions, comments, shares and/or clicks), the algorithm recognizes that the information is interesting to this small segment of people, and will continue to serve the post out to more and more people.
* Update: In January 2017, Facebook announced a new change to the Algorithm. At this time, it's believed that the change will weight comments more heavily than other forms of engagement.
PLAYING BY THE FACEBOOK ALGORITHM'S RULES
Facebook is huge and continues to grow. There are more and more businesses, organizations, events, articles, and people posting content every day. But, there is a limited amount of time for people to be on the platform consuming the content that has been produced.
Facebook is a business, and they want to make money. Without customers, there won't be a business – so above all else, they need the user experience to be a positive one. Keeping users happy is essential for them to continue making money. Free marketing may be limited on Facebook, but it is certainly not dead.
The key to increasing your organic (unpaid) reach is to produce engaging content. Every time a user engages with one of your posts, they become more likely to see subsequent posts, and they make it more likely that you will reach a larger portion of your Page fans.
---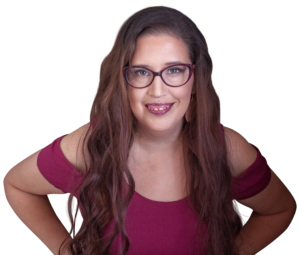 Meg Brunson is a former Facebook employee with a passion for helping bootstrapped businesses figure out Facebook so that they can promote like the pros! She left the 9-5 in 2017, so that she could be the mom she wanted to be to her 4 young daughters.
She is a firm believer in the power of entrepreneurship and is the founder and CEO of EIEIO Marketing, a digital marketing agency focused on Facebook Marketing.
After helping her daughter launch her first business, Storytime With Kiki, at the age of 10, Meg began hosting the FamilyPreneur Podcast: an interview-style podcast for parent entrepreneurs, raising entrepreneurial children.