Internet users continue to spend more time on social media sites than anywhere else online, and when it comes to mobile app usage, social media apps are used more often than any other apps.  With accessibility through Desktop or Mobile – Social Media is an asset that can not be ignored.  But what are the best social media platforms for your business? And what exactly should your business be posting and sharing? We're going to break it down for you today, in a brief Intro to Social Media.
We're living in an age where having a website is no longer enough to prove validity as a business.  Presence on Social Media is essential for being discovered and/or providing customer support to your clients.  It's important to note that your business does not need to be on every social media platform.  It's better to have a strong presence on 1-2 platforms than to have a weak presence on all of them.
Don't get stuck comparing yourself to other (more established) businesses. You may have a competitor in your niche that has been around for a couple years, and they may have a solid social media presence on all of the major platforms, but you can not compare your "month-one" to someone else's "month-31."
Everyone has to start somewhere and the best strategy is to pick one platform and build a presence and familiarity with it exclusively. Then, add a second platform to the mix, and repeat this process until you have the social media presence that you desire. As time passes, and  you grow, building upon your social media strategy one platform at a time, you will develop effective techniques to managing your social media presence.

I have assembled a FREE Intro to Social mini-course that will Walk you through the following topics:
The 8 major Social Media Platforms today
Who should be using each platform
What should be shared on each platform
Next steps for getting started on each platform
When you go through the Intro to Social course, you will create a road map to building your social media presence. You will have the knowledge and resources to build a strong social media presence for your business, one platform at a time.
I have pulled in the assistance of industry leading experts on the above mentioned social media platforms such as:
The Intro to Social Course is available FREE within the Social Success Society Facebook Group at SocialSuccessSociety.com. After joining Social Success Society, click on the "Units" tab to access the course!
---
ABOUT MEG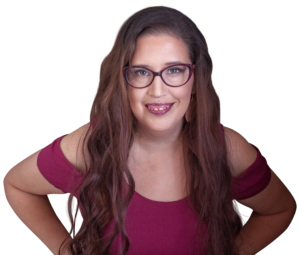 Meg Brunson has been marketing to moms for over 7 years. She is the founder and CEO of EIEIO Marketing, a digital marketing agency focused on Facebook Marketing for family-focused businesses.
Meg is also a former Facebook employee with a passion for helping bootstrapped businesses figure out Facebook so that they can promote like the pros! She left the 9-5 in 2017, so that she could be the mom she wanted to be to her 4 young daughters.
After helping her daughter launch her first business, Storytime With Kiki, at the age of 10, Meg began hosting the FamilyPreneur Podcast: an interview-style podcast for parent entrepreneurs, raising entrepreneurial children.