Today's guest started selling on Etsy in February 20, 2017. Her goal was to make customers happy with her quality scented slime. Creating slime is her passion and she believes in A+ customer service. I am happy to be able to introduce you to the owner and creator of Samantha's Slime Shop, 16-year-old Samantha Zumwalt!

The Notes
Samantha talks about how she got started with her slime business.
Her friend introduced her to slime and it was love at first sight.

She immediately went to Wal-Mart to get slime supplies and they stayed up all night making slime.

She quickly decided the slime business was the best business to start.
"I have learned how to deal with a lot of different customers and how to respond in a positive way and how to treat my customers right. ~Samatha, FamilyPreneur Podcast episode #79
Click To Tweet
Samantha talks about what makes slime so much fun!
It's the texture and people are entertained by such weird stuff like slime.

She has a variety of colors, smells, and textures.

Her best seller is Cotton Candy Twist.
Samantha talks about her inspiration for starting her business.
She got the idea from her mom who runs her own accounting business.

She even attended college classes with her mom for her business degree when she was going to school.

She started the business 2 years ago and hosts her products on Etsy.
"My mom likes to incorporate school work with my business. She likes to teach me a lot of business things. And unfortunately, I don't like math, but my mom likes to teach me how to do taxes. And then science-a lot of chemistry stuff…
Click To Tweet
Samantha shares what she has learned about business.
She has learned a lot about dealing with customer service-especially tricky customers.

Her team is composed of a lot of family friends right now.

Her mom has managed to incorporate a lot of intentional learning into Samantha's business because she is homeschooled.

She is motivated to do math for her business because she likes to see her profit.
"It makes me want to do math because I want to see my numbers. I love to see my business numbers-like how much money I make. It doesn't make me enjoy it more, but it makes me want to do it more." ~Samatha, FamilyPreneur Podcast…
Click To Tweet
Samantha shares her goals for growing the business in the next year.
She wants to do more marketing and meet more of her customers.

She's considering doing retail too.

For now, she is sticking to developing new products.
Samantha shares about her career goals.  
She plans on going to college to get a degree, but doesn't want to spend a lot of time there.

She wants to be an entrepreneur and invest in the stock market.
Samantha shares her advice for other young entrepreneurs.
Just jump in and get started!

You never know where the fun could take you!
Samantha talks about dealing with competition.
It does worry her sometimes, but it keeps her motivated to keep coming up with new ideas.
Jessica shares how she balances her business as well as Samantha's.
The flexibility of working from home helps them adjust their focus to whatever they need that day.

She definitely encourages parents to let their kids experiment with building a business.

Samantha got a lot of reviews from big "slimers" and YouTubers which helped build the business.
Jessica shares about the experience of bringing Samantha along to college classes.
Her professors were very supportive of Jessica being in class.
Jessica mentioned the quality of the slime they create
They made sure that all the materials are non-toxic and can be washed out of anything with just a little warm water.
---
Meet Samantha Zumwalt
Samantha is the owner and creator of Samantha's Slime Shop. She started selling on Etsy in February 20, 2017, with a goal to make her customers happy with quality scented slime. Creating slime is her passion and she loves doing it every day.Find
Samantha Zumwalt
---
---
About The Host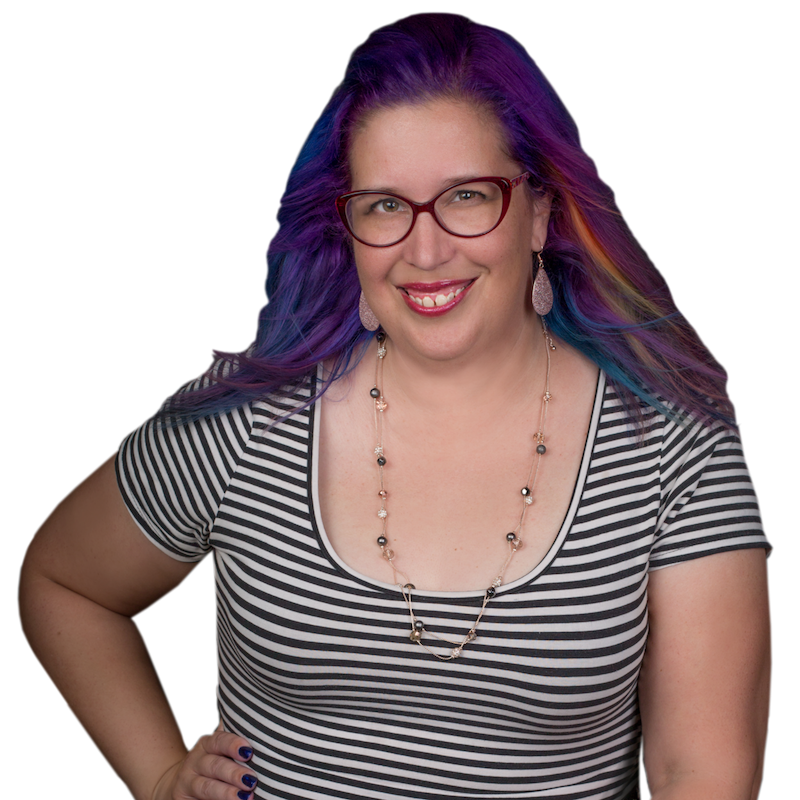 Meg Brunson has been marketing to moms for nearly a decade. After leaving her corporate job at Facebook in 2017 to be a more present mom to her 4 daughters, she founded EIEIO Marketing; a digital marketing agency focused on Facebook Marketing for family-first businesses.
Through highly targeted, results-driven, Facebook Ads she's delivered results for her clients that include: doubling their lead volume, generating 62% more sales than the in-house team, attaining a 16x return on ad spend, and reducing the cost per lead by 99%!
After helping her daughter launch her first business, Storytime With Kiki, at the age of 10, Meg began hosting the FamilyPreneur Podcast: an interview-style podcast for parent entrepreneurs, raising entrepreneurial children.