She holds a BA in broadcast journalism and an MBA in Marketing. She's led the SEO & Content Marketing strategies for some of the largest ecommerce retailers, and her strategies have earned clients #1 keyword rankings for thousands of competitive terms and millions in revenue from SEO and Content. She's an experienced marketer with nearly 20 years' experience, the President & Founder of Etched Marketing: Rachel Lindteigen!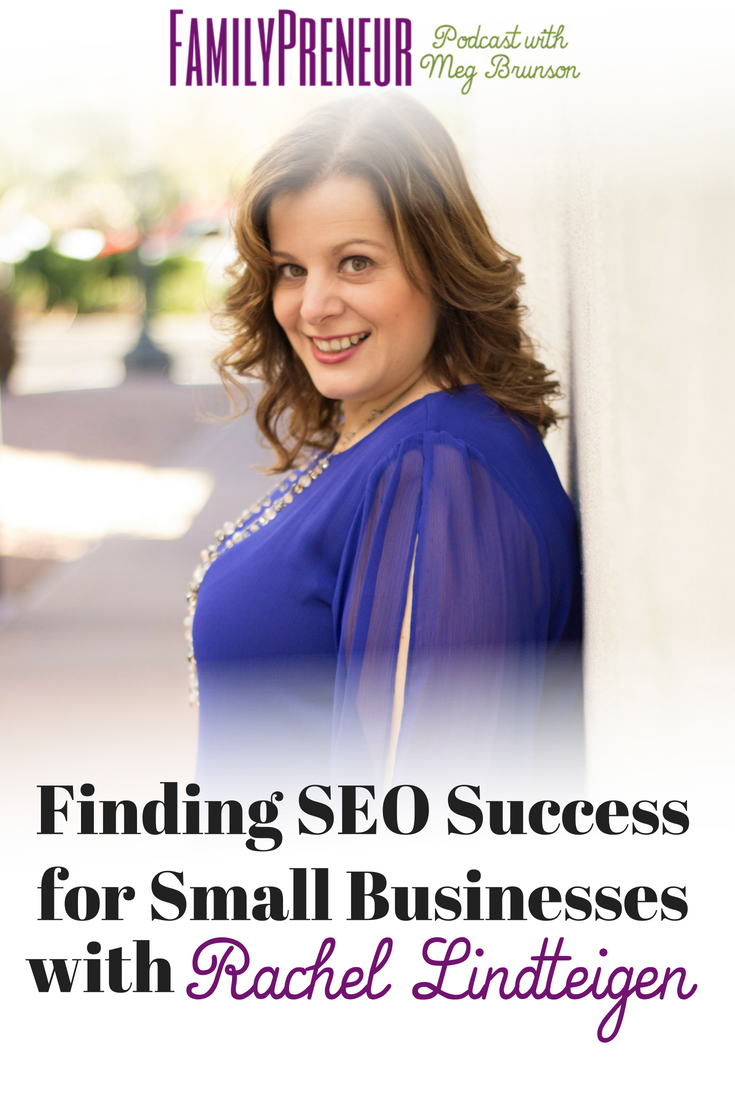 Sponsored By The Facebook Algorithm… sort of!
The Facebook Algorithm is always changing and has a really bad reputation among business owners. But when you get to know him, he's not so bad. Understanding the Facebook Algorithm is the first step towards learning how to build a successful strategy on Facebook. Once you know how the algorithm works, you can download and implement my list of 10 tips for increasing your Organic Reach on Facebook. Head over to MegBrunson.com/Reach to learn more!

The Notes
Rachel studied journalism in college but quickly learned that she could not support herself with journalism. Luckily, she had listened to her dad and took marketing and PR-related courses and quickly landed a job in marketing. She's worked in a variety of marketing positions and found SEO and content marketing in the very early days of digital marketing and for about 6 years she worked within a digital marketing agency. That is where she worked with some big clients like Kirklands Home, The North Face, Bert's Bees, Urban Decay, and more. She got her MBA, got married, had a baby – and then the company sold and eliminated her position. After about 6 months of looking for jobs and positions, she realized that she didn't want to return to the corporate world because she didn't want to lose the time she had reclaimed with her son. The journey has had it's highs and lows – but, now, just over a year later, she's on track to replace her 6-figure income.
Her advice for families who find themselves considering leaving their corporate world for entrepreneurship is to get clear on the budget needed to do so. She gives some actionable tips and advice for how to do that.
Rachel says not to bother with GooglePlus – from 2012-2015 the belief was that businesses needed to be on GooglePlus in order to improve their google rankings for SEO. Since then, the belief of SEO experts is that it's not necessary. Social media drives traffic to our website – but what impacts the rankings is engagement on our site – not social media. The Google algorithm is secretive and not all factors have been confirmed, but google identifies that content (keywords, meta description, title tags, blog posts, image optimization, etc.) and domain authority (how your website is represented throughout the internet with link-backs from other sites).
The recommendation she gives for SEO include the following best practices:
Target the right keywords – you want to target keywords that are lower in the sales funnel. These keywords often have more words… so instead of "shoes" you should target the more specific keyword "womens asics gel kayano tennis shoes." This will help ensure that you get more highly qualified visitors AND give you a better opportunity to get visibility for the exact thing that you want. There is less search demand, but a higher potential to convert.
Local Businesses should optimize local SEO – ensure your city and state (or local cities) are optimized, and that your Google My Business listing is set up, verified, and optimized with photos.
Image file names should include keywords!
Title tags: Maximum of 56-60 characters, with brand name and most important keyword. A call-to-action increases click through rate up to 33% if you can title your post like a short sentence.
Time On Site – more than 1 min, 2-3 minutes is excellent.
Bounce Rate – Under 60%. 40-50 is the best target – anything over 60 needs to be addressed
Number of Pages Visited – want to see more than 1 page consumed per session. Ideally 1.5-2
New vs. Returning Users – 80/20 is good… 70/30 is ideal (with 20-30% users returning, which tells Google that people think the content is useful.
When your domain authority increases (other people link to you), your keyword ranking increases because Google sees you as a more authoritative site, and then the leads start to come through.
Rachel recommends the use of the Yoast plug in if you are on WordPress, and you only need the free version! Yoast is a user friendly, easy to use plug in that helps guide you to well-optimized pages.
Rachel loves helping people figure out SEO and Content Strategy – she has a SEO Fundamentals course that guides people through what SEO is, how google works, on-page optimization, keyword research, authority and pitching yourself, content creation, how to use a variety of free tools used for SEO, understanding the reporting of Google Analytics, and MORE! It's very comprehensive, but broken down with lots of videos and worksheets.
Rachel shares some tips for how she has found a satisfying work-life balance, which includes curbside pick-up at the grocery store, working while her son is at school, outsourcing housework like cleaning and landscaping if possible, ordering on Amazon Prime instead of going to Target. She wants to be present with her son, so she tries to delegate as many of the housekeeping tasks as possible so that she can work when he's at school and focus on her son when he's home.
---
Meet Rachel Lindteigen
Rachel Lindteigen is the President & Founder of Etched Marketing. She's an experienced marketer with nearly 20 years' experience. Rachel holds a BA in broadcast journalism and an MBA in Marketing. She's led the SEO & Content Marketing strategies for some of the largest ecommerce retailers. Her strategies have earned clients #1 keyword rankings for thousands of competitive terms and millions in revenue from SEO and Content.
Find Rachel
---
Last Show
Samantha Barnes is committed to empowering kids' confidence in the kitchen and beyond. As a former middle school teacher and founder/CEO of Raddish, a monthly cooking club and curriculum for kids, she is passionate about food and family. Samantha is the mom to an 8 and 6 year old, and believes the kitchen is the best place to connect with her kids in a meaningful way. As a female founder, she is committed to running a results-oriented and flexible company built on autonomy, working smart, and work/life balance.
Next Show
Mariana is a Certified Business Coach + Consultant and international best selling author, she helps seasoned coaches and consultants scale their business by creating and launching their 6-figure group coaching programs. She uses her background in brain science, hospital administration and 12 years of marketing, sales and business experience to get results for your clients at scale, market in a way that attracts your ideal clients and convert followers to clients through service-based selling. She has been featured in various podcasts, blogs and online courses including the Huffington Post, Today.com, and The Millionaire Insider Extravaganza. Through working with hundreds of business, she has empowered them to increase their profit and serve more people all over the world. You can catch her podcast and join the community at ImpactDrivenEntrepreneur.com
---
---
About The Host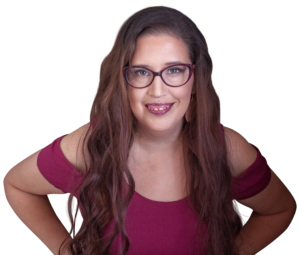 Meg Brunson has been marketing to moms for over 7 years. She is the founder and CEO of EIEIO Marketing, a digital marketing agency focused on Facebook Marketing for family-focused businesses.
Meg is also a former Facebook employee with a passion for helping bootstrapped businesses figure out Facebook so that they can promote like the pros! She left the 9-5 in 2017, so that she could be the mom she wanted to be to her 4 young daughters.
After helping her daughter launch her first business, Storytime With Kiki, at the age of 10, Meg began hosting the FamilyPreneur Podcast: an interview-style podcast for parent entrepreneurs, raising entrepreneurial children.