[Episode #59] It's that time of the year, so I want to reflect on New Year resolutions, goals, vision boards, words of the year, etc. with a special focus on how those resolutions (or your goal setting strategy of choice) should be unique as a FamilyPreneur!

Sponsored By
The Notes
Last year, my word of the year was VISIBILITY.
Follow the strategy that makes the most sense for you – New Year resolutions, goals, vision board, word-of-the-year, etc. – there is no right/wrong way to do it… just pick the one that feels right.
Dena Patton (the guest from Episode #27) gave me this design for my vision board
FOCUS: Equal attention to our family that we give to our business. Don't just set your goals/intentions for business – set them for your family too…
Jayleen Magill Episode #16 – the first time I really considered setting Family Goals… and it stuck with me all year. This year, it's on my vision board!
Ensure you're setting measurable goals so that you can track progress – and be happy with progress, don't expect perfection.
Don't worry if you're listening to this after January – it does not have to be a new year to set new intentions!
Categories to consider for your vision board (or strategy of choice)

Big Dreams
Mindset/Spirituality/Self-Care
Money/Savings/Investing
Creativity/Fun
School/Business
Philanthropy
Family/Friendships
Health/Wellness

This stuff WORKS – when you have goals and vision, you show up to each day differently and it will be reflected in the work you do and the results that you see.
Fun idea: post your vision board as your screensaver on your phone or desktop – so you are always seeing it!
My Vision Board as it is TODAY: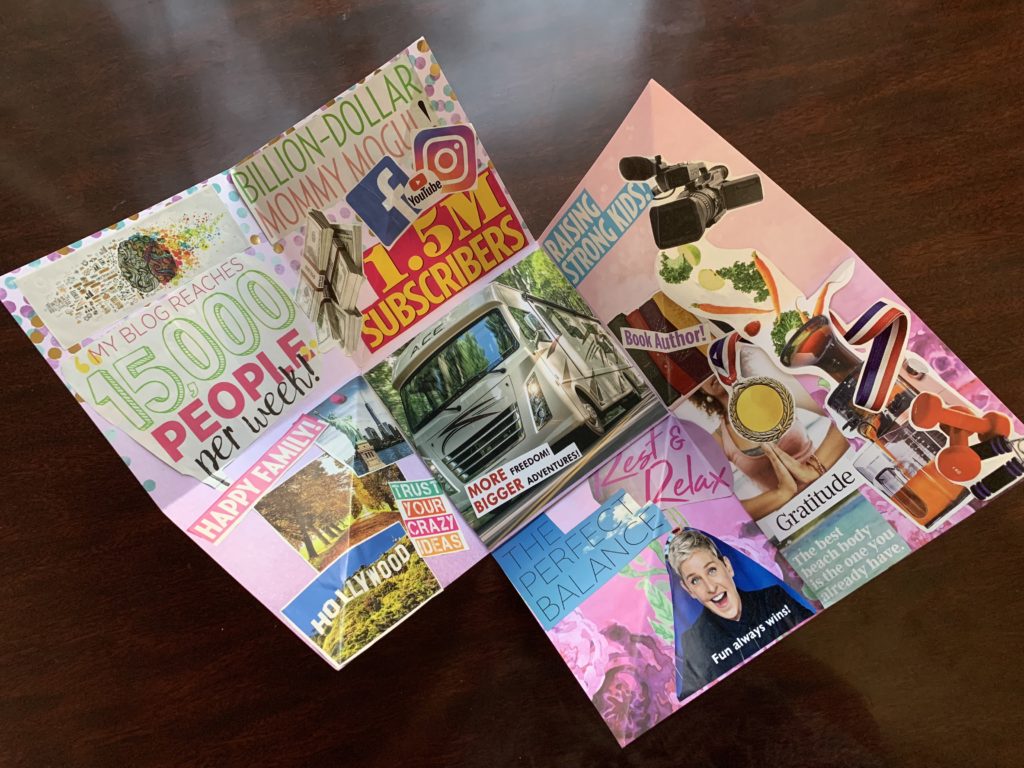 ---
---
About The Host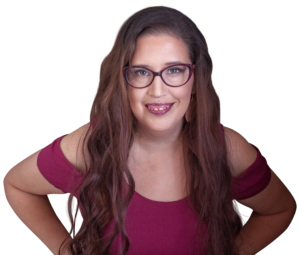 Meg Brunson has been marketing to moms for nearly a decade. After leaving her corporate job at Facebook in 2017 to be a more present mom to her 4 daughters, she founded EIEIO Marketing; a digital marketing agency focused on Facebook Marketing for family-first businesses.
Through highly targeted, results-driven, Facebook Ads she's delivered results for her clients that include: doubling their lead volume, generating 62% more sales than the in-house team, attaining a 16x return on ad spend, and reducing the cost per lead by 99%!
After helping her daughter launch her first business, Storytime With Kiki, at the age of 10, Meg began hosting the FamilyPreneur Podcast: an interview-style podcast for parent entrepreneurs, raising entrepreneurial children.