Our guest today lives in the sleepy mountain town of Nelson, British Columbia where she's a triple latte-fueled mom to two kids, a 13 year old girl and a nine year old boy, wife to a rock-climbing obsessed engineer and the special person to their blonde wiener dog named Angel. She's been writing about creativity, self-care and simplicity over at Bliss Beyond Naptime since 2006 and is the founder of Mama Bliss Coaching School, a 12-week life and creativity coaching training program that has certified over 30 moms in eight countries so far… Kathy Stowell!

---
Are you ready to improve your Facebook Marketing – but not sure where to start?
Take this super fun (and accurate) quiz to discover what you need to do right now to uplevel your marketing!
---
The Transcript:
Meg Brunson: Hi Kathy. Thank you for joining us today.
Kathy Stowell: Hi Meg. Thanks for having me.
Meg Brunson: Oh, I'm so excited. I can't wait to jump into your story. You came from a very entrepreneurial background. I know you mentioned that your parents and siblings are all entrepreneurial. Your husband is quite the opposite. Can you talk a little bit about the challenges that posed and how you kind of got everything started and began your entrepreneurial journey?
Kathy Stowell: Sure. He is the opposite of entrepreneurial, but so he thinks, because he is actually an engineer, but he works contract. So when I think initially of him being non entrepreneur, I'm thinking more of his background, the way he was raised, he was a latch key kid, so he grew up with both his parents working outside the home and him and a sister having to fend for themselves when they got home and very traditional nine to five until they retired and now they're living in the lap of luxury as you know, the proverbial retirees. Um, but I am feeling that when we first got together, I don't know if it's because maybe I falsely advertised I was on that same career path because I was corporate. I was working in advertising at the time. Um, but it was also really into yoga. So when I announced to him that I was going to take my teacher training, he was extremely excited for me.  So I think back in those days we were both entering a phase where we were more open to thinking outside the box. Just looking at the way, even the way we got married was pretty unconventional the way we had home births. It was always kind of questioning the status quo. So he was really enthusiastic about me going on this yoga teaching career path. Eventually I quit my day job to do it full time and he was super excited at first, but then that led to another business idea and he was always supportive, but I can tell there's always kind of that back of the mind thinking. And I think what happened is when we got more kind of grown up – having kids and purchasing houses, etc, then he started kind of coming into his, kind of his default mode of being more conservative. And I find it interesting because even though that's what his mindset is, he works contract.  So I was just thinking about this today because at this moment he's rock climbing. It's right now prime time for him to be working. But he does this a lot. So even though when he is feeling fearful of our finances, I'm always kind of trusting in the universe because I'm more comfortable with my dad. Uh, we would live through cycles of abundance and scarcity and so I'm more comfortable with that type of risk taking, whereas when he gets fearful he contract and then he will say, oh, why don't we just get a regular job just so that we have that predictable, you know, so it totally depends on his mood and if there's work coming in for him. But other than that, I think deep down he appreciates that I had the flexibility to be here with the kids when they're off school, when they're sick and were able to enjoy some freedom that we can take holidays at weird times or you know, take off on very spontaneous little day trips.   So yeah, I was just psychoanalyzing him just when I was thinking about your question. So there you go.
Meg Brunson: I'm curious to know how do you get through personally those moments of scarcity? Because we feel the same thing here. You know, sometimes the client work is abundant and sometimes it's not. How do you get through those times either emotionally or mentally or just financially?
Kathy Stowell: Yeah. So he has a pretty low threshold for scarcity compared to me. So it is interesting how I get through it personally. I just… where his thinking is more kind of the default of, you know, we got to limit spending. So I honor him. We have this kind of budget dance where I start keeping track of all the receipts that we spend on groceries. For me, that's what I like to spend money on, the comfort food.  We don't eat out but I buy organic food. I kind of splurge when it comes to that because I don't like eating out. I like to make us really solid meals. So I kind of appease him by showing him how much I'm spending. I try to spend a little bit of less, but my default though is I work harder. So when I'm feeling the scarcity set in, I make sure I'm up at like five in the morning and hustling a little bit more. So it's kinda like he looks more at the end of restricting expenses and I'm more like, okay, let's bring in some more income and get creative a little bit with it.
Meg Brunson: And that's something you can only really do as an entrepreneur. Right? Is, really be in control of that. Like you can just hustle harder to make more money. You can't go to your 40 hour a week, nine to five job and be like, all right,  I need another grand, you know?
Kathy Stowell: Exactly. I love that, that we had that option.
Meg Brunson: So you mentioned to me earlier that you were brainstorming ways to make money with your husband because you were planning a move away from the city. Could you talk a little bit about that? What, what made you decide to make the move into "the boonies" as you call it, and how did that impact the path you're on?
Kathy Stowell: I love talking about this. Okay. So before I met my husband, this is really personal and probably TMI. I like never had serious relationships. I was just like, whew, you know, kind of like dating a lot. And then I hit 29 and I'm like, oh dear, if I want to have kids, I probably should start getting serious with someone here. But I think part of it is I was holding out for him, I totally manifested him. I just knew he was out there. And so when I saw him, it was just one of those really cheesy love at first sight moments. So much so that when we went on our first date, we had that conversation pretty much it was either our first or second date. He was like, where do you see yourself in the future? And I said, I'm seeing me raising children in the country? And then I met his mom shortly after that and she even brought up that conversation. Craig tells me that you guys want to move out to the country. I was like, he said that? Awesome. So, um, he also got me into rock climbing and we discovered this neck of the woods, like I was sharing with you about two hours north of Idaho… total. Yeah. Out of the beaten path. Like no one comes out here, which is nice. It's crazy beautiful. But you really want to be, this is your destination because it's not along the way of any serious destinations. So when we were actually visiting a mutual friend's brother and we're like, oh my God, I want to live here. So we just pretty much since we started dating, kept going back to this place and then we bought land, but there's no industry here. This is back in 2000 and we had this raw piece of land with dreams to building a Straw Bale House and start a hobby farm. But then we're like, we got to figure out what we're going to do for work.  So funny enough I thought, Oh, I know I could make handmade soap and sell it out here because I'm sure there's no soap makers out here. But low and behold, I started a soap business, a handmade soap business. It was all hemp – it was called Doobie Clean. Lo and behold, you throw a rock out here. You hit either a potter or a Doula or a soap maker… so,  It wasn't the greatest business idea.
Meg Brunson: Not the most unique.
Kathy Stowell: No, no. I thought I was onto something, but. No, but that's okay. I sold that business, so that was really cool and we were very blessed that my husband's, chief contractor. It's like this high school buddy of his hooked us up with a satellite dish so he can work remotely. So it just felt that he was kind of on that edge of remote workers and it worked out beautifully so we were able to move out here and yeah, he doesn't really have the head into the big city that much and it has been pretty smooth sailing.  I'm really grateful for that brainstorming because I thought for sure that we would have to think of a business idea we wanted to move out here. So it was a great foray into starting like a legit business and you know, brush up on some sales skills and overall it was the kickstart to my blogging journey, which essentially has brought me to what I'm doing today.
Meg Brunson: And you were able to transition your blog from a hobby really right, to keep in touch with your family, into your business. So what did that look like?
Kathy Stowell: It was so much fun. Um, so yeah, so it's a way, my blog was a way for the grandparents to keep tabs on us, but we're up to watch the kids grow up and it also turned into a way to document my hobby farming attempts you know, we had permaculture agenda, we had chickens and cows, so it was a little about like, hey look, look at this cheese I made today and I was really into sewing, like look at this cute little matching outfits I made for the kids today.  So to monetize because I just love the creative outlet that was blogging. I began first with Etsy shop. So selling the art yarn, I was spinning and the clothes I was sewing and I just felt that was a little draining after a while because, you know, I would, I had a routine, the kids would be in bed and Craig and I will be watching like a movie or TV show or something and I'd be sitting there spinning yarn, like getting super tired and then I have to say goodbye to my little yarn baby the next day. And I felt like this isn't really scalable, so I decided that I would make an e-course. So I created an e-course for moms just like me who wanted to sew  but felt like life was really busy. So I created an e-course called Backwoods Mama's Sew Camp and then people would purchase a spot and immediately they would get access to Backwoods Wardrobe and they can download the sewing patterns and then there's all these videos of me showing them how to.  Sew even with kids around. So the whole premise was, you know, letting go of perfection and just noticing that little five minute chunks here and there can add up to a finished product. It might take you a little extra longer, but who cares, it won't take you that long to have a pair of bloomers or a pinafore with big poofy pockets. And my most favorite part of that offering was, well, to be honest, was pretty cool to wake up and see the paypal notifications and even though there's a lot of like, upfront legwork to begin with, but also getting the emails from people who took the program and sending me like little photos of them wearing their little outfits and it just looks so cute. It just like turned up my love for them. Even though my followers, we would often have these little connection times through comments and emails saying thanks for that blog post, Yada Yada.  This took it to another level. So that is what kind of sparked my intrigue of maybe looking at working more intimately with moms just like me who perhaps feel a little isolated either physically or emotionally who are very creative and are finding ways to bring more simplicity to their day so they can, you know, see what gets them creatively excited. So that's when I decided to become a creativity coach.
Meg Brunson: So does that lead into Mama Bliss?
Kathy Stowell: Oh yes, it does.
Meg Brunson: Tell me what his Mama Bliss and how does it help with business success?
Kathy Stowell: So Mama Bliss also came around, around that time too, when my followers were asking me, how are you doing all that you do? Your super prolific with your blogging, you're making cheese, you're offering these courses. When I sat and meditated on that question, what came up was embracing simplicity principles. So I read the book, Simplicity Parenting by Kim John Payne.  I think around the time my son was like a toddler. He's nine now, and it was like, oh my God, this is totally my own personal philosophy, but written out and this really eloquently readable style. And I'm like, I know because I'm an entrepreneur that, you know, the Bush pilot dad and the everything I want to entrepreneur eyes and I'm like, I'm going to take their coaching training and I'm going to turn it into an online offering. So that's what I did. So the core philosophy of simplicity parenting, it's about applying simplicity in all these different areas for your child to stay baseline adorable. But I know it as implementing these strategies that I came back to baseline, adorable, and that his mama bliss. It's when you're just at your, you know, your most instagrammable moment when you're just feeling like, yeah, I got this.  So that's Mama Bliss- it's simplicity parenting. Um, when the kids are feeling, you know, just that constant layer of stressors that is living in our modern age, just constant activities, choices, stuff surrounding. That's when they move from feeling adorable up the scale to just, you know, every kid's different. You can tell when your kids over stressed. So both my kids, for instance, they display it in different ways and I display it by getting inpatient or even worse than that. Anxious. I worry to the point sometimes where like a little bit of a panic attack happens, so I know, okay, mama list has to come back to center. So I created four pillars of Mama Bliss:
Number one is self care. 
Number two is the creative piece – making sure that you're opening yourself up to some kind of whatever's assessable for you, creative expression or create a project.

 

Number three is values. So really reminding yourself or having the conversation with your partner or co-parent, what values are we really wanting to celebrate so that our kids are getting like drenched in them.
And finally, simplicity. So what can we consciously discard so that we can celebrate those values in a real, sustainable and fun way.
Meg Brunson: Wow. I really like that.
Kathy Stowell: Thank you. Yeah. I love it and yeah, it helps me. It helps me. I feel – being able to like make things happen. Like dream up, get quiet, finding my Mama Bliss – when it's wobbly, just doing a quick check in and then it brings so much clarity on what it is that I do want to do with my business. Let's see if we can simplify it and then it just brings me the energy to actually take those baby steps that add up every day and I'm happy to help my clients with that too.
Meg Brunson: And I can see how that could help personally as a family, but also help as a business.
Kathy Stowell: Totally. Yeah.
Meg Brunson: What are some ways that you create the timing of your day to have more of that Mama Bliss and also to work on your business.
Kathy Stowell: Just really paying attention to what your own energy levels are. So are you a morning person or are you a night owl? Like for myself, I know that after 6:00, you know, my brain's a little mushy so I don't even go there unless it's an emergency. Like you know, a client can only talk to me or it's an interview and I'm like, okay, sure. But other than that is really embracing the times when you're at your peak for the task at hand. So what I've done is, you know, that's part of the reason my blog was called Bliss Beyond Naptime.  So when the kids were napping, instead of doing housework, I would do whatever would get me excited – and for me it was blogging or responding to emails from my readers or making that sales page. And on that note, what worked for me too is that if the kids were conscious, that is when I would do the housework, you know? So they didn't think it happened all by itself, you know, they wake up and the house is clean and uh, they would help. I would encourage them to help – their surprisingly helpful as such a young age. I'm really leaning on schedules. So this is heavily borrowed from when I was homeschooling my daughter. So I homeschooled her for three years and we were using a Waldorf inspired curriculum, you know, I just really nerded out with that at the beginning. So much so that I wrote down like our day's schedule and so I would write down, wake up 8:00 or whatever and have breakfast, go for walk and then the Waldorf approach to education and living essentially is really cute.  Every day of the week has a different theme, like a different color, a different grain. Um, and what we did, we would incorporate a different household task to it. So like, you know, Monday would be cleaned the bathroom day, Tuesday vacuums, etc. And funny enough, and that was like 10 years ago, there's a lot of still residue from those days that to this day we use that, you know, my kids like 13, both of them. My other one's nine. Um, After dinner they still automatically without me saying anything, they get their pajamas on. It's kind of cute, kind of sad, but mostly cute. Then we have dessert and they know after that then it's bedtime, but it's just kind of, there's a natural rhythm to the day that you don't even have to speak. So I feel that that kind of took a load off of me for parenting and disciplining, just like really establishing strong rhythm.  So I interpret that into just affording me a lot of time to like, okay, you guys, I'm going to go work now. So go outside, you know, entertain yourselves and we'll reconnect again. A strong point for our lunch, like every day, same lunchtime, same bedtime, same meal time, same awake time. So that helps.
Meg Brunson: So you just mentioned telling them to go entertain themselves. Do you have issues with your kids, getting bored while you're working? Is that concerning for you?
Kathy Stowell: Oh no. I love boredom. I'm just like, okay, bring it on boredom.  You know, again, Kim John Payne, he has a great quote: "Boredom is the precursor to creativity." So you let them get bored. You'll see. Just let them wind it up. Sometimes it takes awhile. Just breathe through it. I actually made a video called 10 snappy comeback to "I'm bored." If you just like, let them whine it out.  They're going to come up with like the most amazing creative play. Like I'll leave my office and the whole play area is, you know, this sport tunnel situation or they're making stop motion animation or they're pulling out a Christmas present that they unearthed in the electrical room that I haven't seen in two years. I'm just like, oh cool. You know, and, or they'll make up the game. They, they, they go through phases too. It's so cool. They will make a card – a board game even, no pun intended with, you know, making their own cards and it's just like awesome because that is totally how I grew up. My mom would be sewing. She worked as a seamstress from home and me and my little brother who were very close in age, we would totally go off in our own adventures. We would play "The Price Is Right" with her sewing notions. I remember we made these weird games up that made no sense.  I could still remember the songs we used to sing for a change of scenery, you know, that's such a sweet part of childhood. So I really want to nourish that and encourage that as much as I can. And boredom is a huge part of it, and you know, bring it on, it's good for you.
Meg Brunson: Now, do you see on like an entrepreneurial mindset in your kids, do you see that developing?
Kathy Stowell: Yes. And I get very excited when I do see it. I see it mostly with my daughter and I think it's because she's 13. And I remember when I was that age, that's when I made these tee shirts, like out of felt fabric pens, "Rent a Kid" and I started like kind of marketing myself as "Rent a Kid." And um, she started to do that in little baby steps. She did her babysitting course last summer and you know, it's so cute, like how seriously she takes her job and I'm, I'm really proud of her.  She has great work ethic, and then the entrepreneurial front, you know, like she's extremely creative, like since day one, she's very crafty and very proud of her workmanship to so – I see it. But one thing I like to share, it's, I kind of see traces of my own journey echoed in her so far. For example, we both did the Waldorf craft fair here this Christmas and she made all of these really cute felted foods, you know, like my mom got her one those books and they have that cute little faces and stuff. So she was super excited. She Made a ton of them. She sold them and then she's like, I am never going to make another felted food for the rest of my life. Yeah, I get it. That's what happened with me, with my art yarn. It was just, you know. So I really just, it's really neat to see her experiencing that. So, you know, taking mental notes. So I cannot, wait. I totally trust, you know, she's going to land somewhere, hopefully entrepreneurial. It's so funny. I'm like, fingers crossed for that, but you know, I'm holding space for her to unfold as she will, but I could see it happening for her. But you know, if she wants to rebel and become a lawyer then…
Meg Brunson: Do you think your husband has an opinion on that as well? Would he prefer that she went the traditional route to become a lawyer?
Kathy Stowell: He's such an awesome dad. We're both on the same wavelength. So he is fully supportive of making their dreams come true. I am confident that he'll be cool with it.
Meg Brunson: So at the end of the day, what is your number one piece of advice for the parents listening to this right now?
Kathy Stowell: Well, since we're on the theme of letting the kids get bored – is let them get bored. I've actually written a blog post like a long time ago called "Why I Don't Play With My Kids." That is pretty much why. It's just allowing them to get comfortable in the discomfort of, you know, nothing's laid out here for me to do next. And if you think about it, that's essentially what the entrepreneurial path is comprised of, is you have to set your own agenda and life is going to hurl these obstacles – as a mom, you know, there's no shortage of, oh great, someone's got pinkeye or someone's got head lice, someone's got this or that – it's something everyday. So I think, that's for me, the big part of the Waldorf education, why I was really excited, but, you know, they go to the Waldorf school now it, um, it really, that's how they learn is through creativity. And I think it's a muscle and that is why, you know, creativity is the second pillar, of Mama Bliss, you know, we're going to need our creative muscles flexing and to stay strong to contend with these challenges that life inevitably brings up.
Meg Brunson: I've never made that connection, but it totally makes sense that teaching kids to deal with boredom would prepare them for entrepreneurship. Because as an entrepreneur, you have to set your own schedule. you have to do that all for you yourself. Nobody's telling you what to blog about. You have to figure it out.
Kathy Stowell: Yeah.
Meg Brunson: Now I know that you have a free download that offers 24 ways to make more time in your day, right? Even when you've got kids around. Can you share information about that with us?
Kathy Stowell: Absolutely. So it's a really super simple downloadable printout and I offer 24 really doable, easy ways for you to be inspired to take action on so that you can buy some more time to take those steps towards your business goals or any other life goals. I run a program, it's a coaching training program called Mama Bliss Coaching School. So this is pretty much all these little baby steps are they encompass the core philosophy that is Mama Bliss coaching, which is the releasing perfection piece and just doing the baby step that works in your season of either mothering or the season of your business today and just otherwise embrace where you're at and do what you can and remember that all those little tiny baby steps add up. And If you reflect on it, it's pretty amazing what we're able to get accomplished in a day with all that's on our mama plates.  And, if we're just checking in to see what's on there, toss out, what's no longer serving, or we can just put on the back-burner for a specific season, or for a month. I love seasons, so I just consciously choose, okay, what am I going to focus on in my self care for this spring and what am I going to focus on in terms of my business theme for this month. And this download will give you some ideas on ways that you can buy back some time so that you can pour it into something that you're really passionate about and your kids, they're not going to be deprived or anything. They're actually going to be thriving, but not only that, they're such little sponges. They're going to pick up on your excitement, on your sense of accomplishment and enthusiasm of what you get to dive into. They're going to be so happy for you and you're going to be inspiring them to do the same.
Meg Brunson: That's great, and I'm going to put that link in our show notes so people can go to the show notes, click the link, and get right over to your free download. Where else can people learn more about you?
Kathy Stowell: If you google Bliss Beyond Naptime, I'll come up for sure and you can head on over to google Mama Bliss Coaching School. That's the coaching training program I offer twice a year as a group run and I also offer Mama Bliss Coaching Private School if you want to train with me one on one, but yeah, on Facebook, I'm over at @BlissBeyondNaptime and I cannot wait to see you. If you check out my freebie, you'll get on my list, and I love to connect that way for sure.
Meg Brunson: This has been so great. Thank you so much for sharing all of this information. I feel like you've got such a great story and I loved learning about all the pivots that you took along the way and how that shaped where you are today and those four pillars. I don't know if I'd remember them right off the bat. Self care, creativity, values, and then simplicity.
Kathy Stowell: There you go. Look at you.
Meg Brunson: There you go. I was paying attention!
Kathy Stowell: Mama Bliss master! there you go.
Meg Brunson: We'll bullet those out too, in the notes, but I like it. I'm definitely going to… reflect on that a little bit more. I think simplicity is one of those things that I really struggle with, you know, staying organized and keeping things basic and simple. Around here. We've got a lot of abundance over here in toys… papers… and… I like it.  I'm going to evaluate my life with those four pillars of perspective, so I appreciate it.
Kathy Stowell: Oh, wonderful Meg. Thank you. You're welcome.
---
Meet Kathy Stowell
Kathy Stowell has been writing about creativity, self-care and simplicity over at Bliss Beyond Naptime since 2006 and is the founder of Mama Bliss Coaching School, a 12-week life and creativity coaching training program that has certified over 30 moms in eight countries so far.
Kathy lives in the sleepy mountain town of Nelson, British Columbia where she's a triple latte-fueled mom to two kids, a 13 year old girl and a nine year old boy, wife to a rock-climbing obsessed engineer and the special person to their blonde wiener dog named Angel.
Find Kathy
---
Last Show
We were joined by Becky Mollenkamp, the creator of the Own it, Crush it movement. With nearly 15 years of experience as a business owner, she helps women navigate the mindset and tactical struggles of self-employment. Through her courses, exclusive membership community, and group program, Becky has mentored hundreds of women to own and crush their boss status.
We discussed the influence Becky's mom had on her entrepreneurial journey, the mindset shift she experienced when it came to the "American Dream," how Becky's business changed when she became a mom, tips and tricks for juggling all the things, and the tools that make her life easier. I love how she approaches cost analysis for different programs – it's changed my perspective when considering new tools!
Next Show
I will welcome Pat Flynn. He is a father, husband, and entrepreneur who lives and works in San Diego, CA. He owns several successful online businesses and is a professional blogger, keynote speaker, Wall Street Journal bestselling author, and host of the Smart Passive Income and AskPat podcasts, which have earned a combined total of over 50 million downloads, multiple awards, and features in publications such as The New York Times and Forbes. He is also an advisor for LeadPages, ConvertKit, and other companies in the digital marketing arena. Pat's podcasts were the first I fell in love with, and he's been my personal mentor through the launch of FamilyPreneur – he's got some amazing insight to share about raising our kids with an entrepreneurial mindset, and you absolutely must not miss this episode!
---
---
About The Host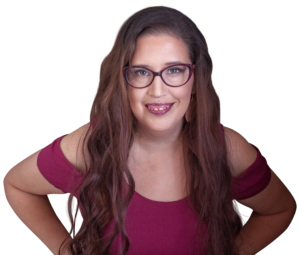 Meg Brunson has been marketing to moms for over 7 years. She is the founder and CEO of EIEIO Marketing, a digital marketing agency focused on Facebook Marketing for family-focused businesses.
Meg is also a former Facebook employee with a passion for helping bootstrapped businesses figure out Facebook so that they can promote like the pros! She left the 9-5 in 2017, so that she could be the mom she wanted to be to her 4 young daughters.
After helping her daughter launch her first business, Storytime With Kiki, at the age of 10, Meg began hosting the FamilyPreneur Podcast: an interview-style podcast for parent entrepreneurs, raising entrepreneurial children.