[Episode #52] Today's guest is a mom to 18 (!) a published author, podcaster, public speaker, minimalist, healthy life enthusiast, wannabe YouTuber, enjoys trading Bitcoin and cryptocurrency and is jonesing to do more traveling. She works with entrepreneurs to map out their vision and guide them through the process so they stay out of overwhelm and in action – confident, on top of their game and wondering – WHAT ELSE IS POSSIBLE? Meet, Jenn Taylor…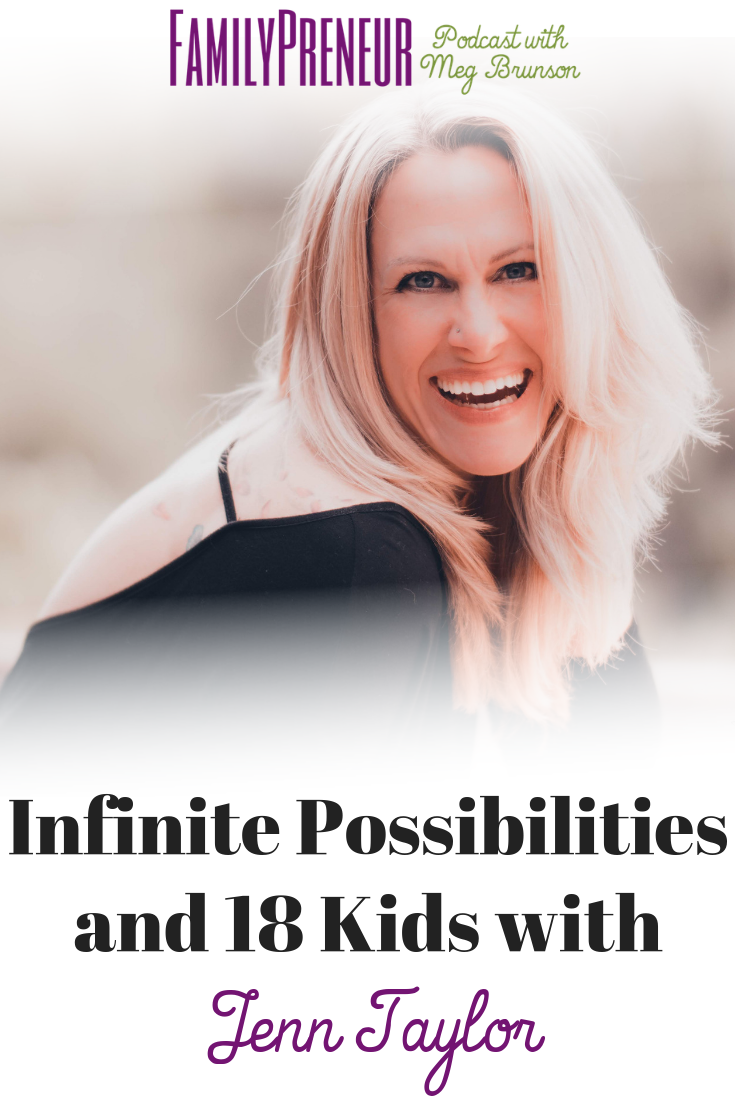 ---
Are you ready to improve your Facebook Marketing – but not sure where to start?
Take this super fun (and accurate) quiz to discover what you need to do right now to uplevel your marketing!
---
The Notes
Tell us about your family composition.

She did foster care for 12 years and it was more of a revolving door situation.

The kids all came with different situations, 5 were never fully adopted due to the system.

Of the other 13 five were adopted and three were adopted at birth and seven were birth children.

She was divorced and remarried and her new husband had his own children that helped make up the 18.

She has 12 kids between 15 and 86.

They had 17 kids in 16 years.

She ran her family like a charter school with a shadowing system.

They knew they would be young at the end of having kids as well.

They planned that the first summer they'd think about purchasing a home would be this summer.

How did you make money?

Her ex-husband is a doctor.

When they were married she stayed home with the kids and homeschooled.

When they divorced she had to go back to work and because of the situation with the foster kids, she didn't get paid for that.

At first, she was working three jobs – she sold Mary Kay and worked two jobs at the school.

She's gotten jobs everywhere and supplements by taking temp jobs.

She would buy lots of clothes on eBay for her kids.

She cut the kids hair by herself.

What was your first entrepreneurial endeavor?

She was on board with some MLM's like Amway and Mary Kay.

She was scrappy, had a need, and learned how to do it.

When the internet came on the scene she learned to marry her skillset with the tool.

What have your kids picked up?

They're all over the board.

She has some that are doing trades, one is an LPN, several are in college.

She teaches them that they can make anything exciting and fun.

Regardless of whether they're learning a trade or not, they're choosing jobs that help other people.

How do you balance everything?

You're not in anyone else's shoes, so it should never be a competitive game.

Financially you have to go through your fixed payments and unload everything that you can.

Her relationship with her husband has to be the #1 relationship in the house.

She's a huge proponent of self-care.

Part of budgeting is menu planning, cooking healthy foods and making everything at home.

They go around the table and give one high and one low of the day.

They do dates with their kids, it's about spending time with that person.

Everyone has similar approaches to balance but applies them differently.

I'm not going to give that much energy to something or someone that doesn't know or doesn't care.

You have to figure out the areas where there's tension and try to diffuse that.

You have to buckle down and go through the turbulence.
---
Meet Jenn Taylor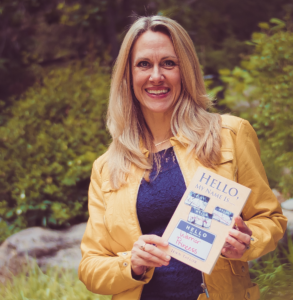 You know when there's something on your to-do list – that big, juicy goal – that's SO BIG it might feel impossible, stress you out, or you're afraid you don't have what it takes to pull it off? So you put it off instead.  Today's guest works with you to map out your vision and guide you through the process so you stay out of overwhelm and in action – confident, on top of your game and wondering – WHAT ELSE IS POSSIBLE? Jenn is a mom to 18 (!) a published author, podcaster, public speaker, minimalist, healthy life enthusiast, wannabe YouTuber, enjoys trading Bitcoin and cryptocurrency and is jonesing to do more traveling.
Find Jenn Taylor
---
Last Show
We welcomed Amee Quiriconi, a marketing & business development consultant by day and a self-help vigilante by night.  Amee's career has spanned from inventing a recycled-content countertop product in her garage – while having two small children at the same time, to creating two successful rural weddings venues (and writing the only book on how to do that available) to now, using her creative and varied experiences to help other businesses grow and be successful. But along the road of entrepreneurship, she banged her shins on a few hurdles, and began to uncover the importance of parenting, mental health and self-improvement not only for her as a business-woman, but also what she needed to know about being an "aware parent" to her now, teenage kids.
Next Show
We'll meet Shelbi Moore, a self proclaimed multi-passionate entrepreneur and mom to Two under Two. In 2011, Shelbi met her husband while working at Walt Disney World they bonded over their love for entrepreneurship and all things Disney. Shortly after they launched their Travel Planning Agency where they help families plan magical vacations to Disney Destinations all over the world. Shelbi has also successfully launched an Event Planning Business, wrote a vacation planning guidebook, and now coaches business owners and influencers on how to use Instagram to grow their business!
---
Are you ready to improve your Facebook Marketing – but not sure where to start?
Take this super fun (and accurate) quiz to discover what you need to do right now to uplevel your marketing!
---
About The Host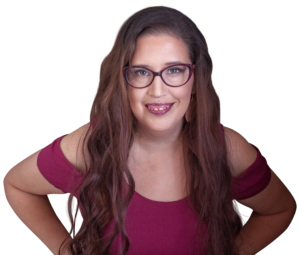 Meg Brunson has been marketing to moms for nearly a decade. After leaving her corporate job at Facebook in 2017 to be a more present mom to her 4 daughters, she founded EIEIO Marketing; a digital marketing agency focused on Facebook Marketing for family-first businesses.
Through highly targeted, results-driven, Facebook Ads she's delivered results for her clients that include: doubling their lead volume, generating 62% more sales than the in-house team, attaining a 16x return on ad spend, and reducing the cost per lead by 99%!
After helping her daughter launch her first business, Storytime With Kiki, at the age of 10, Meg began hosting the FamilyPreneur Podcast: an interview-style podcast for parent entrepreneurs, raising entrepreneurial children.