When we look at holiday shopping behavior, it's interesting to note that approximately 20% of holiday shoppers begin their holiday shopping in October or earlier, and another 50% of shoppers start in November… but, as marketers, we have to begin our holiday ad campaign planning NOW (if you haven't begun already).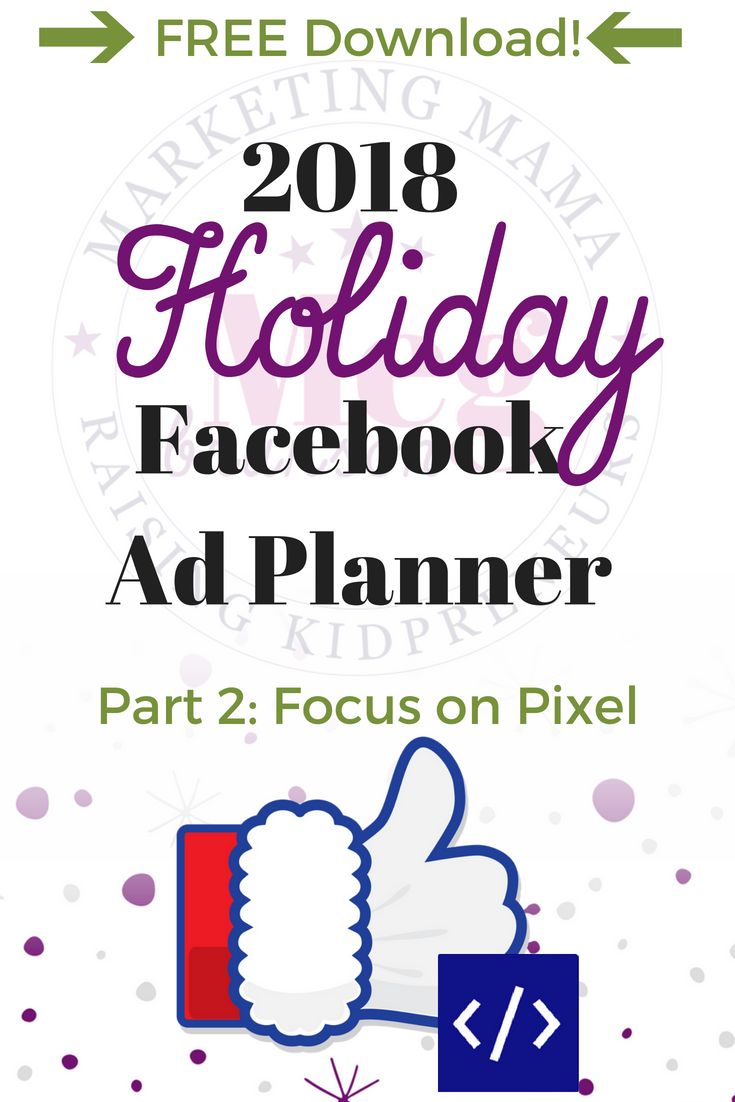 It may only be July, but I promise you that the most successful Facebook marketers are already elbow-deep in holiday ad campaign planning – and you should be too!  Over the next few weeks we're going to walk through the steps you should be taking to prepare for a successful holiday.  So far, we've discussed:
And this week we're going to address Facebook Pixel Installation and Optimization!
Why does the Facebook Pixel Matter?
Last week, we discussed the increasing trend of relying on mobile phones to price check and research purchase decisions  – and this behavior makes Facebook Marketing much more valuable. When you install the Facebook Pixel on your website, you're able to effectively remarket to prospective shoppers who find your pages through organic search and/or AdWords, AND Facebook's pixel tracking allows Facebook to build highly targeted audience segments based on user interests… so even without Pixel data, you can leverage Facebook's first party targeting options and directly benefit from the increased mobile activity when it comes to holiday shopping behavior. That being said, if you have a website, you certainly should have Pixel installed!
You may be interested in the following resources:
When it comes to the Pixel, because it can retain data for up to 6 months, the best time to install the Pixel is 6 months BEFORE you start advertising – so, if it's not there now, get it installed. If you don't know how to install it – or want to make sure it's installed correctly AND optimized for your specific customer journey and sales funnel, contact me today and we'll complete a pixel audit for you!
Once you have the base Pixel installed, you'll be able to optimize your campaigns for conversions (like leads, and sales), remarket to website visitors and/or people who have visited specific pages but not others, and you'll get advanced analytics about the customer journey!  LOTS of reasons to install this today – or audit your installation to ensure you're ready for the holidays!
Important Next Steps for Your Holiday Ad Campaign Planning:
If you are outsourcing this to a developer – the time is now, since you want to give them enough time to get the work done before holiday shopping really ramps up. While you/your developer is tinkering in the coding, you'll want to make sure that your site is mobile optimized AND that the Facebook Pixel is installed properly and tracking optimally. Next week we'll dive deeper into audience targeting – including advanced audience retargeting using Facebook Pixel data – so stay tuned.
In the meantime, I've assembled a downloadable holiday planning guide that includes a pre-holiday checklist that is meant to guide you through all of the steps that should be occurring at this stage in the game – including mobile optimization and pixel installation. Download the holiday ad campaign planning guide now for instant access to everything you need to plan your holiday ad campaigns optimally this year!
About Meg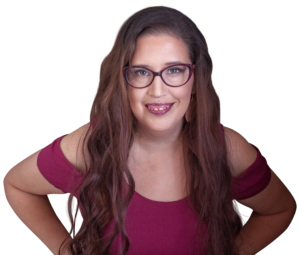 Meg Brunson has been marketing to moms for over 7 years. She is the founder and CEO of EIEIO Marketing, a digital marketing agency focused on Facebook Marketing for family-focused businesses.
Meg is also a former Facebook employee with a passion for helping bootstrapped businesses figure out Facebook so that they can promote like the pros! She left the 9-5 in 2017, so that she could be the mom she wanted to be to her 4 young daughters.
After helping her daughter launch her first business, Storytime With Kiki, at the age of 10, Meg began hosting the FamilyPreneur Podcast: an interview-style podcast for parent entrepreneurs, raising entrepreneurial children.