Today's guest is an entrepreneur, community leader, speaker, professional networker, internet TV show co-host, mentor and most importantly, a mom. She believes in the importance of having a strategy when engaging in face-to-face networking and the power of building and maintaining strategic relationships. She's the CEO and founder of the second largest networking group in Phoenix, NetworkingPhoenix.com, Gelie Akhenblit!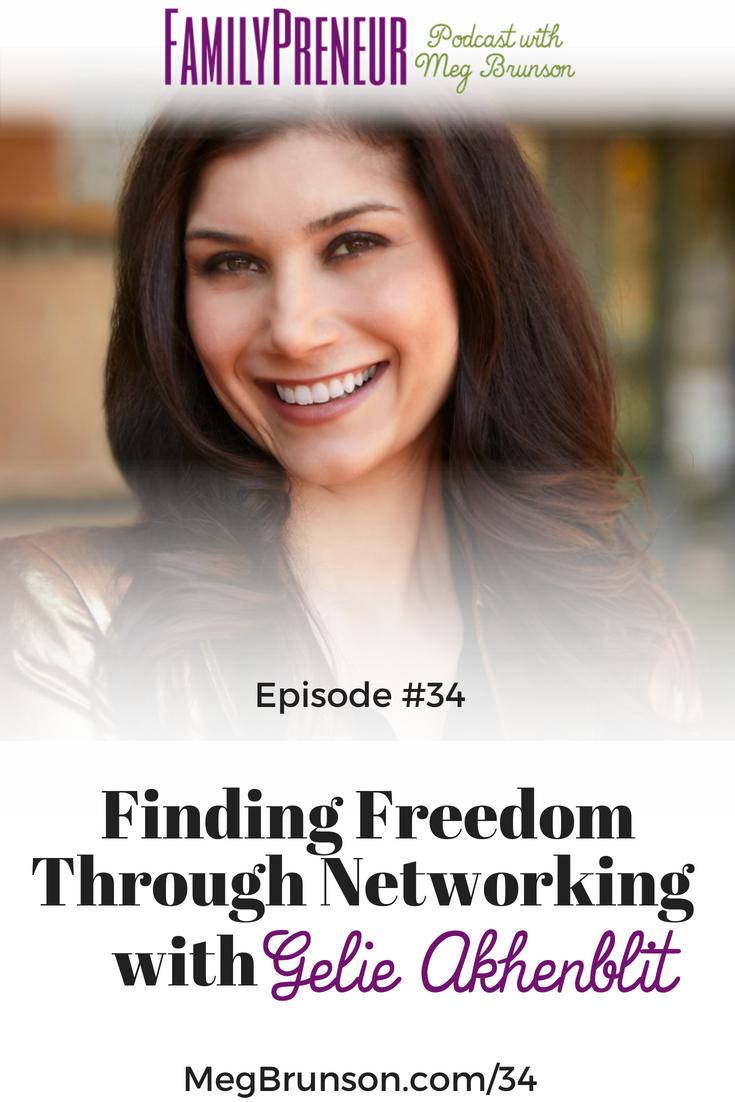 Sponsored By
Today's Episode is brought to you by my Facebook Business Page Checklist!  Having a website is no longer enough of a digital presence for your business. You also NEED to be on social media – and most importantly Facebook. Whether you are brand new to Facebook, or a veteran, it's important to ensure that you are leveraging your Facebook Business Page optimally. More and more people are finding your business on Facebook over search and you want to ensure you're making the best first impression! Head over to MegBrunson.com/FacebookPage and download the FREE Facebook Business Page Checklist that will allow you to optimize your Facebook presence in just a few minutes!

The Notes
Gelie shares her amazing story as a refugee and describes how her family ended up living in Phoenix after emigrating from the Soviet Union.
"You don't stop until you get that freedom; whether it's personal freedom. We are all chasing a different kind of freedom"
"You don't know what you don't know. And if you're always around the same types of people, then that's all you'll ever really know."
Gelie's business, Networking Pheonix became a safe haven for people who were struggling with the economic crisis in 2008 and gave them a place to connect and seek new employment. As of today it is the second largest networking group in Pheonix, with more than 41,000 profiles that have been created.
Gelie get's real about going through a divorce wtih her husband and business partner, and says that being vocal and documenting her life has lead to her never being happier, "I'm a lot more than okay, just because I've shared my truth."
"At this point, I flaunt the things that go wrong. I flaunt them because I want everyone to know that things are going to go wrong."
"Everyone has a different way of moving through their own crap…and that's what's important, is to actually put a pause on life and work through it."
"Networking is making friends."
Tips for attending a networking event if you have social anxiety:
Get there early
Meet the organizers
People will gravitate towards you, because you're already there
---
Meet Gelie Akhenblit
Gelie Akhenblit, CEO / Founder of NetworkingPhoenix is an entrepreneur, community leader, speaker, professional networker, internet TV show co-host, mentor and most importantly, a mom. She is most well known for altering the landscape of networking in Phoenix, AZ by visualizing, creating, and launching an online platform that has democratized how people connect in-person. When she's not working, she's spending time with her young daughter, Aris, improving her fitness and documenting her life pivot on her personal blog.
Find Gelie
---
Last Show
Pat Flynn shared some amazing insight surrounding raising our kids with an entrepreneurial mindset. He is a father, husband, and entrepreneur who lives and works in San Diego, CA. He owns several successful online businesses and is a professional blogger, keynote speaker, Wall Street Journal bestselling author, and host of the Smart Passive Income and AskPat podcasts, which have earned a combined total of over 50 million downloads, multiple awards, and features in publications such as The New York Times and Forbes. He is also an advisor for LeadPages, ConvertKit, and other companies in the digital marketing arena. Pat's podcasts were the first I fell in love with, and he's been my personal mentor through the launch of FamilyPreneur – make sure that you've gone back and listened to that episode, at least once!
Next Show
John Lanza is the Chief Mammal of The Money Mammals and author of the new book for parents, The Art of Allowance: A Short, Practical Guide to Raising Money-Smart, Money-Empowered Kids. John's Money Mammals teach kids to "Share & Save & Spend Smart" and have been featured in The New York Times, The Wall Street Journal and The LA Times.
---
---
About The Host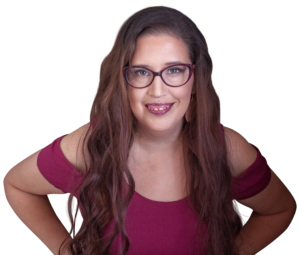 Meg Brunson has been marketing to moms for over 7 years. She is the founder and CEO of EIEIO Marketing, a digital marketing agency focused on Facebook Marketing for family-focused businesses.
Meg is also a former Facebook employee with a passion for helping bootstrapped businesses figure out Facebook so that they can promote like the pros! She left the 9-5 in 2017, so that she could be the mom she wanted to be to her 4 young daughters.
After helping her daughter launch her first business, Storytime With Kiki, at the age of 10, Meg began hosting the FamilyPreneur Podcast: an interview-style podcast for parent entrepreneurs, raising entrepreneurial children.