Hosting Facebook contests is popular among business Pages. Businesses use contests as a strategy to increase likes or engagement.  There is a danger associated with this strategy that many don't realize exists.  Facebook has guidelines within their Terms of Service regarding how to run contests.  If your business is not following these guidelines, your Page is at risk of being disabled.  What this means is, without notice, one day your Page (and all of your hard work) may be gone.
Facebook is unpredictable in the ways in which they enforce their policies.  They will often "clean house" one rule at a time.  I have personally seen Pages and Accounts disabled seemingly out of the blue for such policy violations.  It's much easier to prevent a shutdown than it is to get your Page re-activated.  Not knowing if or when Facebook will crack down on this specific policy, it's a good idea to evaluate your contest strategies.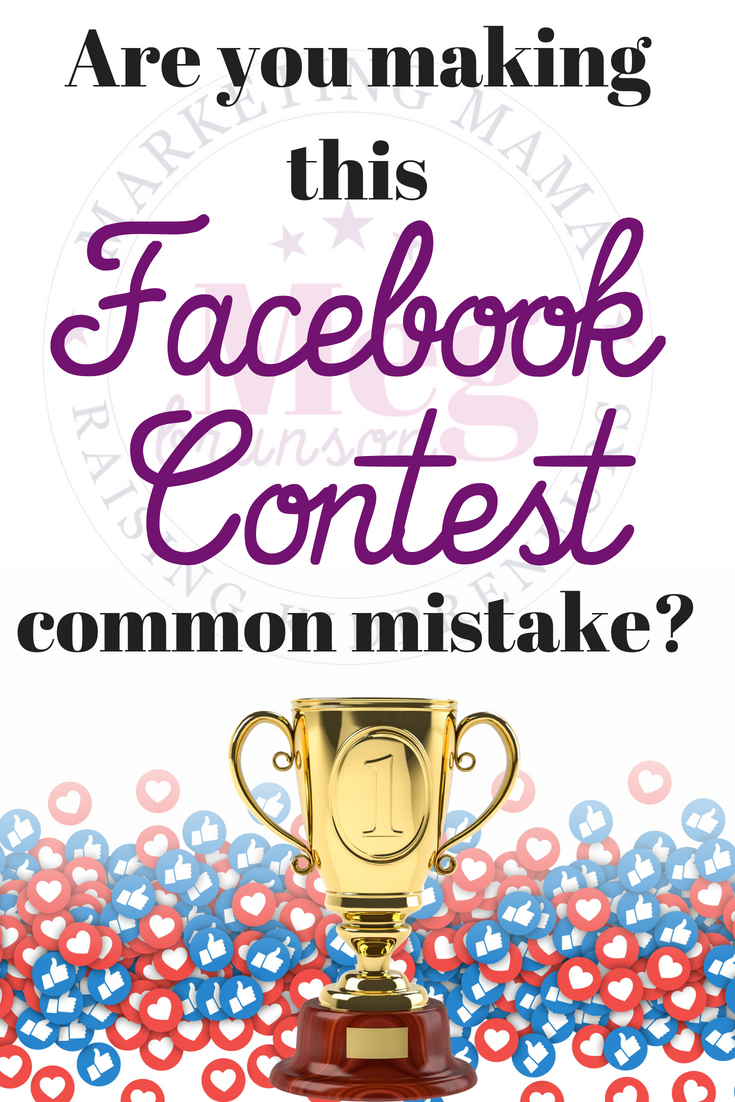 THE BIGGEST MISTAKE BUSINESSES MAKE WHEN HOSTING FACEBOOK CONTESTS?
Requiring that people share content on their Profiles or tag friends in the post for an entry into the contest!
It's against Facebook Terms & Conditions!
HOW SHOULD BUSINESSES RUN CONTESTS?
You can run Facebook contests 2 ways: through a 3rd party app, or right on your Page timeline.
1.) 3RD PARTY APPS
Benefits to using a 3rd Party App for hosting Facebook Contests include:
Compliance. These apps are in compliance with Facebook terms, so you have less to worry about.
Obtaining detailed contact information.  Most people will not be comfortable putting personal contact information out to the public.  Having their contact information is useful when it's time to notify them of their winnings.
Appearance. The Apps typically look uniform and professional across platforms and are user-friendly for your clients.
Built-in Terms.  The terms and conditions of your contest are integrated with the app.
Opt-Ins.  On 3rd Party Apps, you can often include an opt-in to grow your mailing list.  This is a huge benefit if you use email marketing to build rapport with your audience.
Reporting.  Apps will organize all entries for you.  Making it easy to select a winner, and organize all entries.
Random.  With random winner selection, the apps allow impartial selection of winning.  Each app has an internal algorithm to select a winner randomly.
COMMON 3RD PARTY APPS FOR HOSTING FACEBOOK CONTESTS
---
2.) HOSTING FACEBOOK CONTESTS ON YOUR PAGE
No Cost.  There are no App fees or memberships.  Just post on your Business Page.
Quick.  There is no software to learn – just post and go!
Reach.  Delivers quick engagement on your page.  Engagement is the key to reach, and people are often motivated by contests.
Simple.  A Like or comment is a vote and there is no need to share personal information (email, phone, etc.)
POLICY FOR HOSTING FACEBOOK CONTESTS
When it comes to hosting contests directly on your Page, it's important to familiarize yourself with Facebooks Terms and Conditions.
FACEBOOK-APPROVED ENTRY WAYS
Collect entries by having users post on the Page or comment/like a Page post

Collect entries by having users private message the Page
PROHIBITED ENTRY WAYS
Collecting entries by having users SHARE a post to their own, or someone else's timeline.
Collecting entries by having users TAG themselves, or other people.
TECHNICAL STUFF
All contests on Facebook must contain the following elements:
Official rules
Offer terms and eligibility requirements
The release of Facebook "the promotion is in no way sponsored, endorsed or administered by, or associated with, Facebook" somewhere in the post
My Strategy
I like to run my Contests through a pinned Lead Form post. I wrote about the process of pinning a Lead Ad for Social Media Examiner a while back – you can read the step-by-step instructions HERE. I insert the official rules, terms/eligibility, and release of Facebook all within the lead form – with the other disclosures. It's clean, simple, organized, easy, and compliant!
---
Contests can be great for encouraging engagement and growing your list.  Whether you are using a third party app or running the contest on your Business Page, it's important to stay within Facebook's terms and conditions.  It's not worth being shut down over something as silly as requesting a share!
Find the full Facebook Page Terms and Conditions, HERE.
---
---
About Meg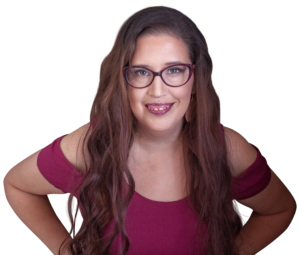 Meg Brunson has been marketing to moms for over 7 years. She is the founder and CEO of EIEIO Marketing, a digital marketing agency focused on Facebook Marketing for family-focused businesses.
Meg is also a former Facebook employee with a passion for helping bootstrapped businesses figure out Facebook so that they can promote like the pros! She left the 9-5 in 2017, so that she could be the mom she wanted to be to her 4 young daughters.
After helping her daughter launch her first business, Storytime With Kiki, at the age of 10, Meg began hosting the FamilyPreneur Podcast: an interview-style podcast for parent entrepreneurs, raising entrepreneurial children.