This past week Facebook announced that they're rolling out a new level of transparency when it comes to Facebook Business Pages and Facebook Ads. At the end of the day, I think it's a good thing, but it does mean that other people will be able to peek behind your curtain to see the ads that you are running at any given time – and you can do the same to them. In this article, I will break down with Facebook Ad Transparency is, what it means for your marketing strategy, and the one thing you need to make sure you don't do.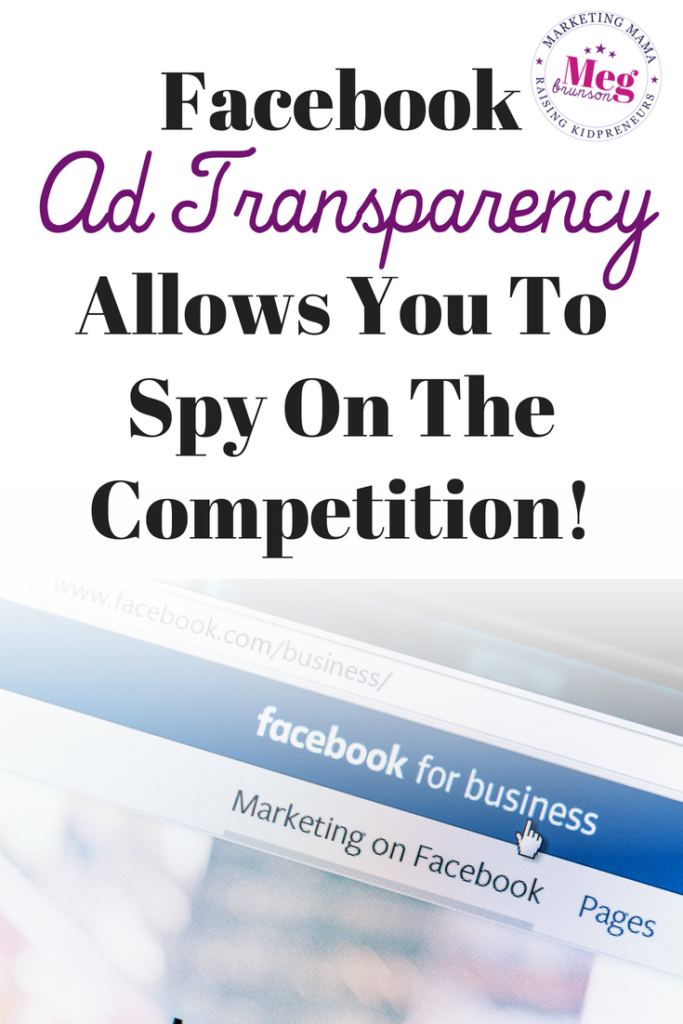 Facebook has been on a mission to increase transparency among the ads that are bring run on the platform. The user experience is of utmost importance to Facebook, and that's why they have such strict policies and guidelines for advertisers to follow. That being said, there were some concerns raised after some recent elections where it was alleged that people in foreign countries were running ads to promote the political candidates they preferred. In response to those concerns Facebook has tightened up the rules for promoting political candidates, and they have brought increased transparency to the Page level. What that means is that you can go to any Page and see what ads they are currently running as well as information on the history of the Page, so you'll know when the Page was created and if the Page has changed names recently. Facebook announced that they will be adding more Page information to this section soon, but we don't know yet what it will be!
Where do you find the new Facebook Ad Transparency?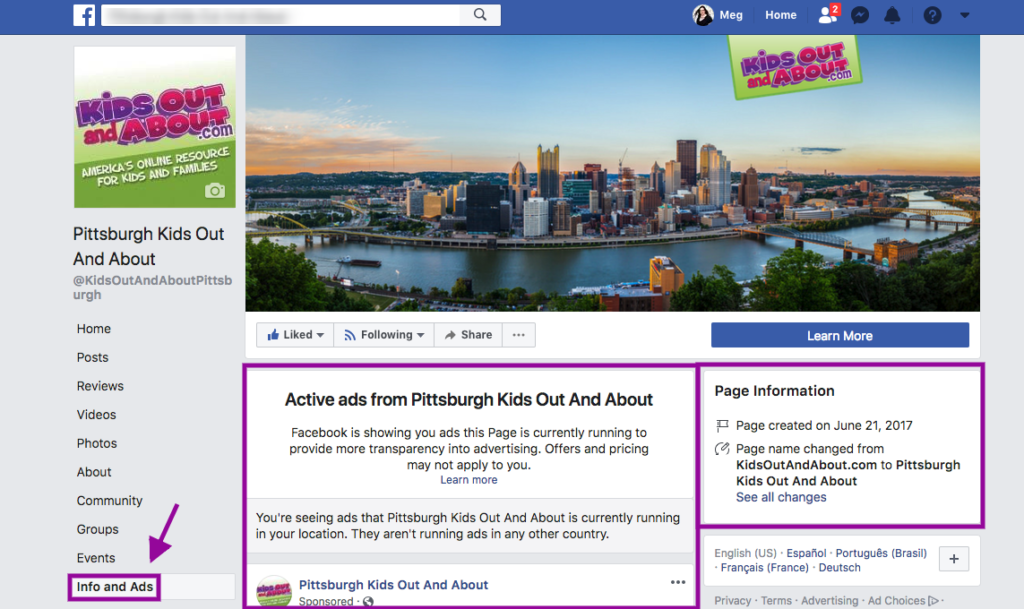 On desktop you will find the "Info and Ads" section in the Tabs on the far left of the Page. From within that tab you will see the active Ads in the main column, and then the other page info on the right hand column. From mobile, when you go to a Facebook Business Page, you'll see the "Info and Ads" button near the cover photo. Clicking that button will open up the the Page Info history, and then you can toggle to the Active Ads.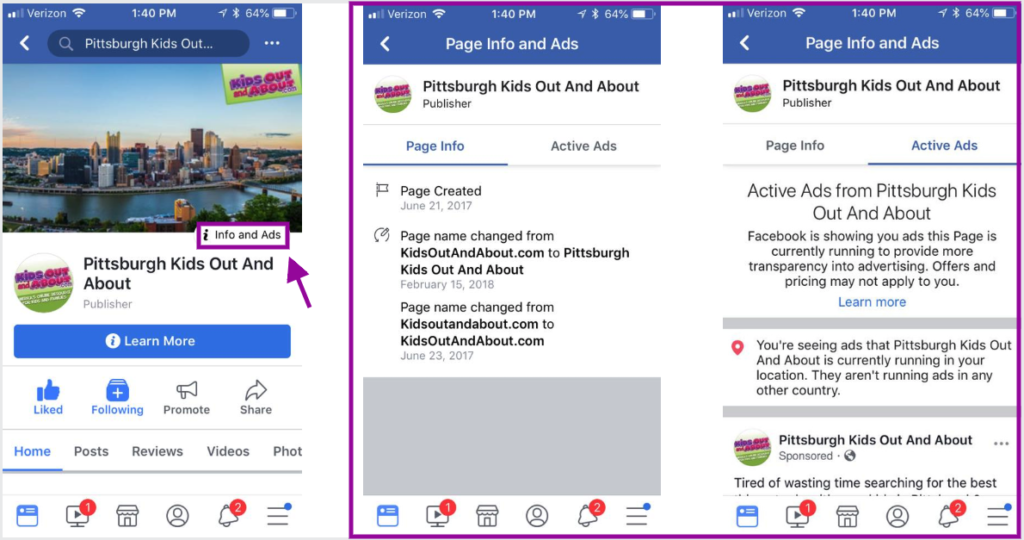 How you can leverage the new Facebook Ad Transparency
When you are served an Ad, you can always check and see why you were served that Ad by clicking on the three dots in the upper right hand corner and then clicking on "why am I seeing this" – this allows you to get an idea for what targeting options other advertisers are using, and how Facebook is classifying you.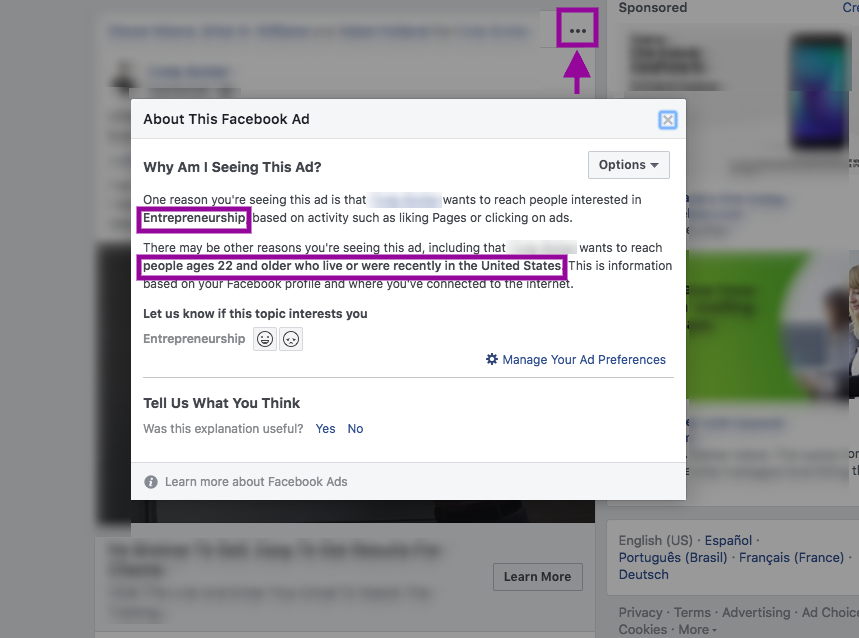 Now, with these newest changes, you can click on the Page itself, and from the Page you will be able to see all of the Ads they are currently running.You will be able to use the information to draw conclusions regarding the trustworthiness of the advertiser. If they have changed their name frequently, or are running a smorgasbord of ads, you might want to reconsider doing business with them.
You will also be able to complete some competitive research. Most marketers will begin all campaigns by split testing multiple ads. Therefor, when you peek at the Ads they are running you will likely be able to tell if they are in the early stages of a campaign (they will have multiple ads) or if they have already optimized delivery (they only have one – or a few – ads running). Of course, this is not an exact science, but it will give you an idea of what they are testing and/or finding success with.
Warning: Be careful with this…
It's going to be really tempting to spend a bunch of time scoping out your competitors, and the gurus you follow, and your friend's cousin's business… but don't spend too much time worrying about other people. It's good to know what other people are up to – but you still do not have access to the back end:
You don't know what their goals are
You don't know what their budget is or what their cost per action is.
You don't know how long they've been testing.
You don't know who they are targeting.
There are still a LOT of unknowns… so, by all means, take a peak. Leverage what you see to influence your testing. But do NOT assume that because someone else (or multiple other people) is doing something that it's going to work for you and your audience. The biggest mistake I see is people wanting to copy what others are doing and expect instant success. Remember that you should always be testing. I also believe that you should be spending more time being creative and unique, than you spend researching the strategy of others. You are the reason why your customers will choose your business over your competition, so ensure that there is a little bit of creative, unique YOU in each ad that you run! It will attract the right people.
---
---
About Meg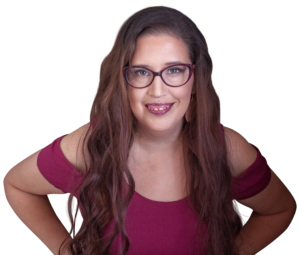 Meg Brunson has been marketing to moms for over 7 years. She is the founder and CEO of EIEIO Marketing, a digital marketing agency focused on Facebook Marketing for family-focused businesses.
Meg is also a former Facebook employee with a passion for helping bootstrapped businesses figure out Facebook so that they can promote like the pros! She left the 9-5 in 2017, so that she could be the mom she wanted to be to her 4 young daughters.
After helping her daughter launch her first business, Storytime With Kiki, at the age of 10, Meg began hosting the FamilyPreneur Podcast: an interview-style podcast for parent entrepreneurs, raising entrepreneurial children.