Enroll in Andréa's FREE Social Media Rockstar Framework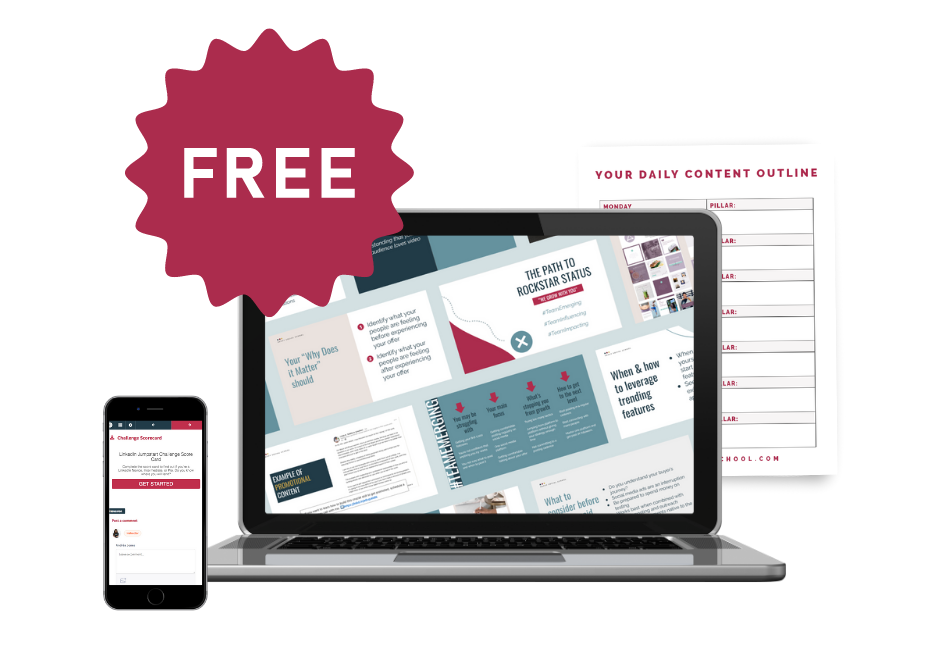 This free course will help you gain insight on how to build a social media strategy that works especially for you. This course will teach you how to create (and implement) a simple and effective content plan, convert followers into buyers, and much more.
LEARN MORE
Andréa Jones has built an online business committed to empowering businesses to utilize the power of social media in a positive and impactful way, without being overwhelmed and drained by it. With over 7 years experience in the game, Andréa hosts the acclaimed podcast, the Savvy Social Podcast, leads a team providing done-for-you service inside of her marketing agency that was named a Top Digital Marketing Agency in 2021, and serves over 200 students in her membership, the Savvy Social School. You can find her online at onlinedrea.com or @onlinedrea on Instagram.