Sometimes we see changes on the Facebook platform before anything is officially announced, and that's exactly what happened here!  Twice, working through mentorship programs with my newest 1:1 clients I have noticed that you are no longer allowed to create custom audiences from customer lists without Business Manager. Why is this significant? Well, there are a lot of businesses not yet using the Business Manager tool… AND the ability to create Custom Audiences from your mailing lists are essential for profitable Facebook Ad strategies.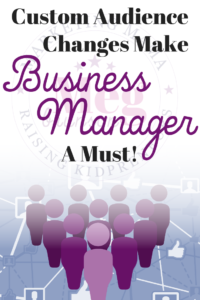 What are custom audiences?
Custom audiences allow you to create audiences from people who have engaged with your Facebook Page, Instagram account, Customer/mailing list, or website traffic. Within the last year, there have been a lot of issues surrounding the use of customer/mailing lists, and Facebook has identified that they're going to crack down on abuses of this specific type of custom audience. Well, here it is – they are now requiring that you operate under Business Manager if you want to use the customer/mailing list audience.
What is Business Manager?
Business Manager is an organizational tool that allows you to manage pages, ad accounts, people, and other assets all from one central location. It helps larger businesses manage all of their assets, and when you set up Business Manager you are required to register your business with identifying information like address, phone number, and email… this provides an additional layer of accountability for people who are opting to use custom mailing list audiences.
To create a Business Manager account (or just check and see if you already have an account) go to Business.Facebook.com. Learn more about Business Manager at HERE.
***An important note*** as you are setting up your Business Manager, ensure that you are only CLAIMING assets that you own. If you run an agency or are working on assets that belong to another person/business, then you must only REQUEST ACCESS to those assets.
Do you have questions about Business Manager? Feel free to ask them in the FREE Facebook group at SocialSuccessSociety.com
---
Next Steps

Plan for the next 3 months:
Download the Quarterly Campaign Planner to work through the 7 elements of a profitable Facebook Ad Campaign AND build your strategy for the next 3 months (you'll learn more about Business Manager too)!

Get a little extra guidance:
Visit ReadySetAd.com to learn about the self-paced course and mentorship opportunities available so that you can build your business through building Facebook Ads that convert without spending hours fumbling around Ads Manager!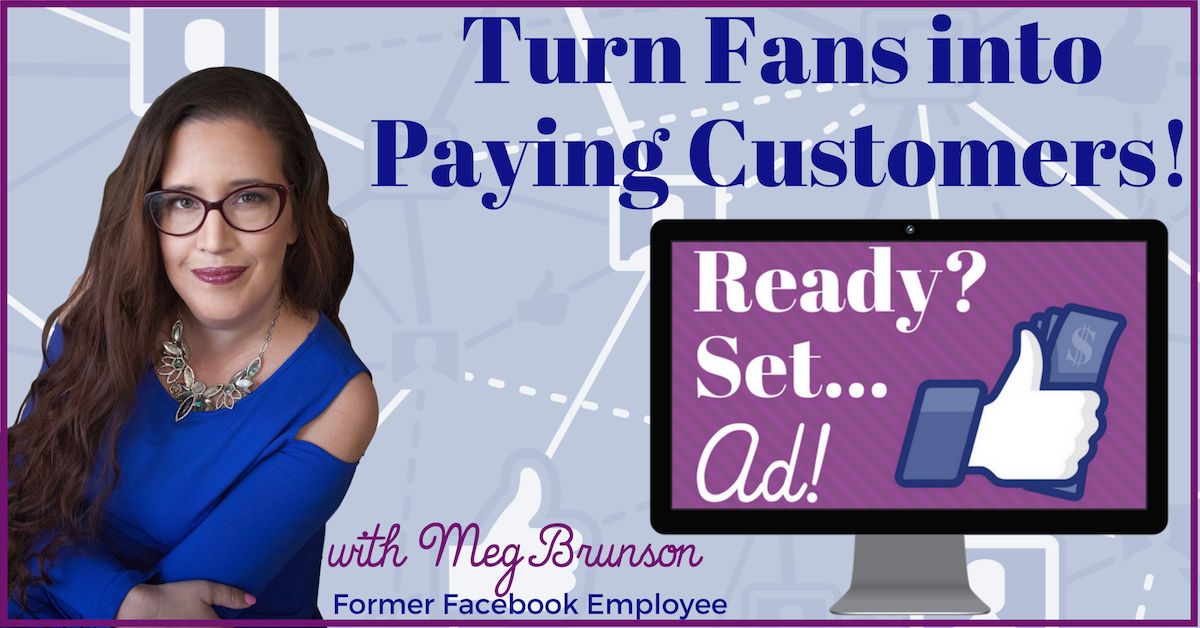 ---
Meet Meg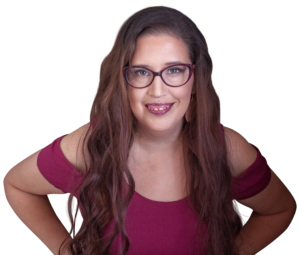 Meg Brunson has been marketing to moms for nearly a decade. After leaving her corporate job at Facebook in 2017 to be a more present mom to her 4 daughters, she founded EIEIO Marketing; a digital marketing agency focused on Facebook Marketing for family-first businesses.
Through highly targeted, results-driven, Facebook Ads she's delivered results for her clients that include: doubling their lead volume, generating 62% more sales than the in-house team, attaining a 16x return on ad spend, and reducing the cost per lead by 99%!
After helping her daughter launch her first business, Storytime With Kiki, at the age of 10, Meg began hosting the FamilyPreneur Podcast: an interview-style podcast for parent entrepreneurs, raising entrepreneurial children.