Today's guest is a former employee of the IRS and was tired of delivering bad news to uninformed business owners about how much they owed the government, so she left her job to become a financial coach and tax strategist. She is here to share about her own journey of entrepreneurship and what it means to implement tax strategy. Please welcome, Carlotta Thompson.

The Notes
Carlotta shares a little bit about her family and how she got started in her business
She has 3 kids and a husband who works many hours as an emergency room nurse.

She also worked at the IRS while coaching online, but had to quit because the side hustle was becoming a conflict of interest with her full time job

Her financial coaching started as a ministry and she loved the impact it made.

After a series of personal hardships, she became a tax strategist because she realized it was service that was so needed but underutilized.

There are many accountants who refuse to make deductions because they "throw up a flag", which is not legitimate reasoning.
"My friends who are still IRS agents say, "Carlotta, you're walking the line!" and I say "Yeah, but I'm not crossing the line!". ~Carlotta Thompson, FamilyPreneur Podcast episode #76
Click To Tweet
Carlotta shares what she knows (or doesn't ) when it comes to family-work balance
She admits that she knows what she needs to do but finds it hard to put into practice.

Right now she can devote the entire summer to her kids, but that first year of business has been overwhelming.

If anyone had told her how hard being an entrepreneur would be, she may have thought twice about it.

Like many others, she feels like she jumped ship too soon in diving into her side hustle.
"You're bleeding money when you're DIYing because you don't have any strategies that you're using". ~Carlotta Thompson, FamilyPreneur Podcast episode #76
Click To Tweet
Carlotta shares her #1 piece of advice for someone who's thinking about becoming an entrepreneur.
She says everyone needs to find a side hustle, even if it's not your own business so you can pay off debt faster.

This will allow you to write off things you already have to write off anyway.

The IRS says that your business begins as soon as  you have something

available

for sale.

You can write off a portion of a room that is designated as your home office, as well as a percentage of your internet and cell phone bill.

A lot of accountants keep their tasks as simple as filling out a tax return and doing some bookkeeping rather than offering any strategy.

As an entrepreneur, you have to anticipate that you will probably get audited at some point.
"There's a lot of accountants that are scared of the IRS and those are the accountants that you don't want because if they're terrified of the IRS, they aren't doing you any favors. ~Carlotta Thompson, FamilyPreneur Podcast episode…
Click To Tweet
Carlotta shares how you can start a business without a formal license.
If you have consistent losses and you're not implementing any changes to make more money, then you have a hobby, not a business.

There are ways to prove that you are trying to make a profit, but you need someone who knows the tax law.

She advises that it is best to form an LLC for your business because you elect how it's to be treated.
Carlotta shares tax tips to business owners who either pay too much tax or their refund has drastically decreased.
When you make a profit of $40,000, you want to make an election to become an s-c

orp.

You can pay your kids up to $12,000 each a year from your business.

Because you have to pay them and they have to keep it, you can have them pay for their own food, clothing, sports, etc -all the things you would spend money on them anyway.

You can rent your home from yourself for business events.

Retirement plans are excellent tax strategy and you can even take a loan from yourself this way.

Putting money in a 401K does result in a deduction on your taxes.

If you are DIYing your taxes, you are not implementing as many strategies as possible and that's where Carlotta's strategy and resources become necessary.
Carlotta shares how to find out more information about her resources.
You can find her course at CarlottaThompson.com.

There is normally a wait list if it's not open enrollment.

There's also a phone number to call about how her team can serve you more.
---
Meet Carlotta Thompson
Carlotta Thompson left the IRS as an auditor in 2017 in order to change the lives of small-business owners in the United States. She helps small businesses nationwide pay the least amount of tax legally possible through education, enacting a custom tax strategy plan, and strategy-based bookkeeping. Carlotta also has a true passion for financial coaching. She teaches individuals and businesses how to make more, spend wiser, and pay LESS tax. Carlotta is federally licensed as an enrolled agent and has a bachelor's degree in both Accounting and Finance.
Find Carlotta Thompson
---
Let's Have some FUN!
If you know you need to improve your marketing, but don't know exactly where to start… or you just love buzzfeed-like quizzes… then you need to check out THIS QUIZ! It'll reveal exactly what you need to take your marketing to the next level PLUS start an epic dance party!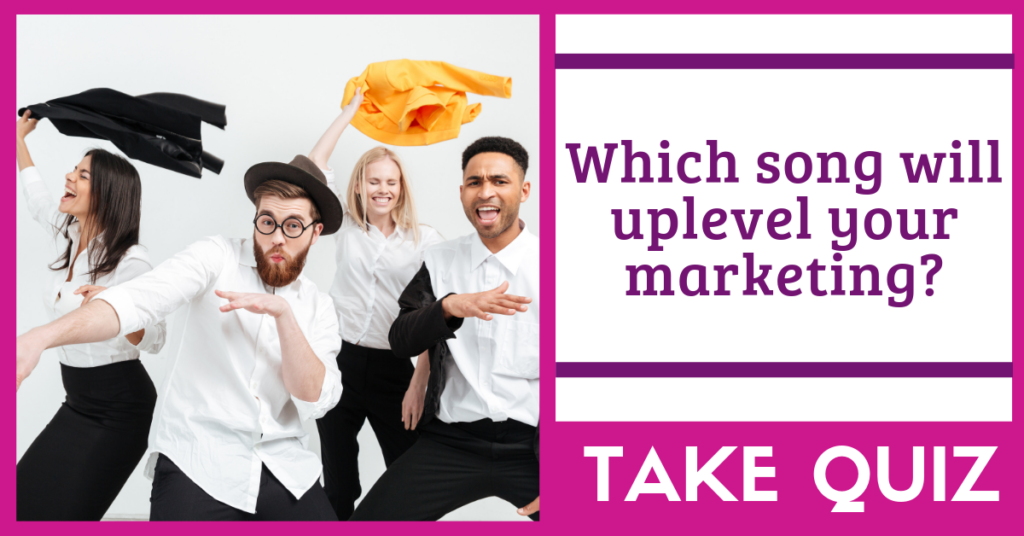 ---
About The Host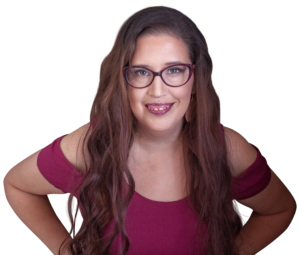 Meg Brunson has been marketing to moms for nearly a decade. After leaving her corporate job at Facebook in 2017 to be a more present mom to her 4 daughters, she founded EIEIO Marketing; a digital marketing agency focused on Facebook Marketing for family-first businesses.
Through highly targeted, results-driven, Facebook Ads she's delivered results for her clients that include: doubling their lead volume, generating 62% more sales than the in-house team, attaining a 16x return on ad spend, and reducing the cost per lead by 99%!
After helping her daughter launch her first business, Storytime With Kiki, at the age of 10, Meg began hosting the FamilyPreneur Podcast: an interview-style podcast for parent entrepreneurs, raising entrepreneurial children.