Your blog is often the first thing new readers, new prospects, and new clients see of you and your online business and first impressions count. That means you need a well-designed blog, great content, and pictures that draw you in and enhance your content. No matter what type of blog you have, your posts absolutely must include images.
It doesn't stop there. You want to keep encouraging your readers to come back and read more of your posts. Before that can happen, you need to catch their attention and draw them back in. It takes a while to build a loyal following of readers who will devour anything you write. Images will help draw them in again and again.
We live in a very social and internet based world. One way to broaden your reach and grow the traffic to your blog is social media. Guess what captures attention on sites like Facebook, Pinterest, Instagram, and Twitter… That's right, it's images. The images make people click through to read your blog post.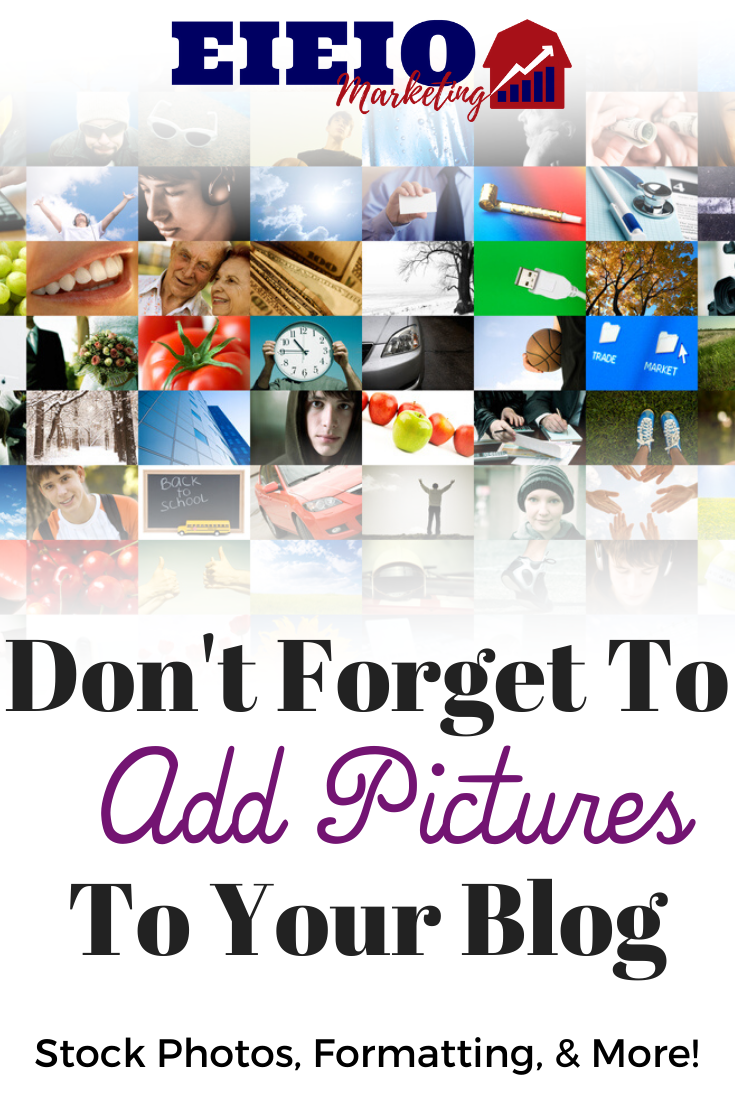 Getting Images
You have two options when it comes to getting images for your blog post. You can use your own pictures, or you can buy photos to use. Your best option for purchasing images is a stock photography site like Istockphoto.com, Depositphoto.com and Pixabay.com to name a few. If you use Canva.com – they also have free and affordable stock photos. You can find both free and paid stock photo sites. Get your images and move on to the next step.
Formatting Images
How you format and size your pictures will depend on a few different things. The first is where and how you are displaying them in your blog post. Next, keep the different social media sites where you're active in mind. Different sites prefer or convert better with different images sizes. Do a little research and come up with an image for each of your most important social media sites. Again, if you're using Canva.com they have all the ideal sizes templated right on their platform for you!
Images and SEO
Last but not least, let's not forget about SEO. The file name and the alt tag are both used to determine what the page (or post) the image is found on is about. Use this to your advantage by including your keywords.
There you have it. Start using images in your posts regularly. Play around with style and things like adding text and titles to your images until you find a winning combination for you, your blog, and your audience.
---
Next Steps
Stay with me – Every week I share new content related to content creation, business, and marketing. The easiest way not to miss anything is to join my weekly newsletter!


Connect with a likeminded community – the FamilyPreneur™ Community is a great place to connect with other parents who are building businesses! Request to join, answer a couple easy questions (so we can ensure everyone in the group is legit), and I'll get you approved ASAP!