(Member of the media/press? Click here instead!)

Mission
To support parents through entrepreneurship and raising empowered kids, without feelings of guilt.

Vision
Simplifying marketing so that family businesses scale effortlessly and clients are able to redefine FamilyPreneur "balance" and spend a ginormously disproportionate amount of time making happy memories with their kids, and exposing them to entrepreneurial values.

Values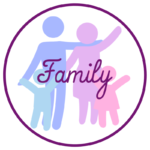 Family always comes first. My family is the reason why I ventured into entrepreneurialism, and the motivation for doing everything that I do, which is why I am passionate about supporting other family-first businesses.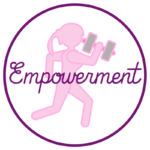 Empowerment through education and entrepreneurship. I am focused on empowering other parents through their entrepreneurial journey, and empowering our children to be the best versions of themselves.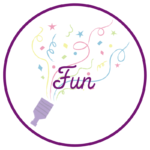 Always have fun while pursuing our passions. This is one of the most important lessons that I've learned from my kids – it makes work feel less like work. It's also essential to allow breaks for fun that is unrelated to work… self-care is important!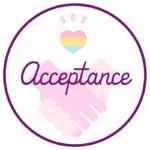 Acceptance of all people and perspectives. Diversity and compassion are traits that I advocate for and reflect through all aspects of my business and life. I am an ally. My team is composed of allies.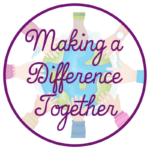 Making a Difference Together. I believe in giving back and paying it forward. Giving money, giving time, giving voice… giving in any way, shape, or form… and involving my kids in various forms of philanthropy.

---
Hi, I'm Meg!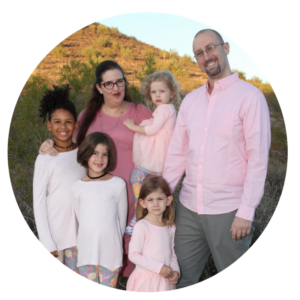 I live in Phoenix, Arizona with my husband and our four daughters. I'm the founder and CEO of EIEIO Marketing (a digital marketing agency), and a digital media influencer.
I never set out to be an entrepreneur. I've never took a single business course throughout college, and entered the traditional workforce… then, one day I decided that I could supplement our income by creating my own business opportunity. And it changed our family.
I found some success with multi-level marketing, Ebay, Etsy, and even owning a franchise. But, for one reason or another each venture failed.
Entrepreneurship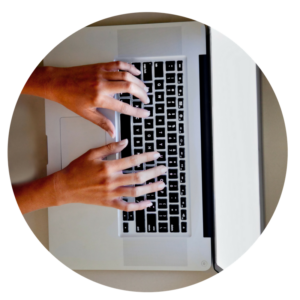 Through these failures I learned valuable lessons that eventually lead to the successful business I own today.
Self-employment has been a saving grace for our family. When my husband unexpectedly lost his job, my business was enough to sustain our family of 6.
There are so many unexpected variables in life. Even if you have a stable career with an amazing employer, there are no guarentees that your job is secure.
Having a side hustle not only supplements your income, but is a safety-net in case of emergencies. It's extremely empowering and convenient to be in charge of your income, though finding the right balance between nurturing your business and raising a family presents a constant challenge.
Family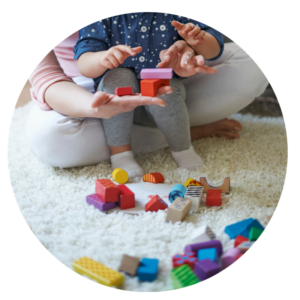 Working from home requires a unique family dynamic. Entrepreneurs often work extended hours into nights and weekends and, as parents, it's important that we not sacrifice quality time with our families. After all, the reason we pursued entrepreneurship was FOR our family!
Through the support of my husband and setting expectations for our children, we've found a work-family balance that works.
My children have been exposed to entrepreneurship their entire lives. We've discovered creative ways to keep them entertained alongside me as I work, and even ways for them to be intimately involved with my self-employment.
Raising KidPreneurs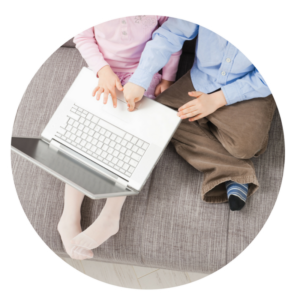 It should not come as a surprise, that at the age of 9 my oldest approached me with her first business idea. Over the course of a year we worked together to nurture her idea, and launch Storytime With Kiki, in 2017.
Nurturing her business has had positive effects on her self-confidence, and she's seen incredible improvement with her grades in school.
Now, my 7 year old has launched her own YouTube channel: Alannah TV; and all 4 of my kids are working on a podcast called 4 Kids.
We were raised with the expectation that after high school comes college. I've come to realize that this path may not be right for all kids. And that's okay!  Whether they are college-bound or not, raising kidpreneurs is a valuable approach to parenting for the whole family!
---
Don't forget to like/follow me on Facebook, Twitter, LinkedIn, &  Instagram!